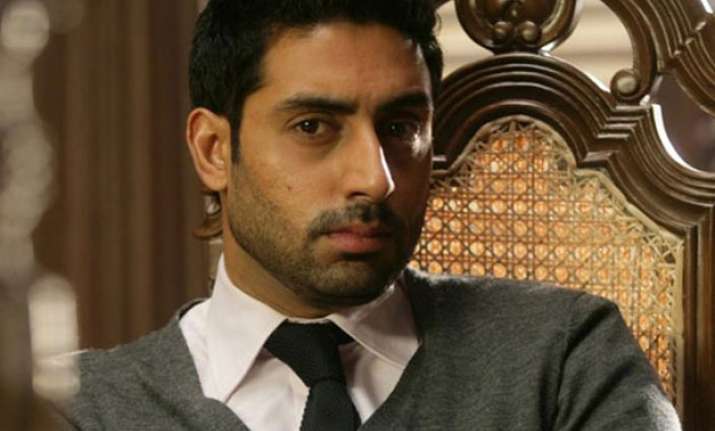 New Delhi: Actor Abhishek Bachchan, along with other Bollywood A-listers, attended the epic match between India and Pakistan on March 19. The high-voltage match began with megastar Amitabh Bachchan singing the national anthem.
Amidst all the excitement which engulfed the match, a Twitter user trolled Abhishek Bachchan. He referred to AB as the 'least known celebrity. But, little did the user of the micro-blogging site know that Abhishek will make a comeback.
Here is the first exchange of tweets between them:
This however did not end here. The two exchanged many mean tweets after that. While the commoner said the celebrity did not do substantial movies, the latter said that he is illogical.
Have a look:
Abhishek has always made it a point to handle Twitter trolls. Last June, he gave it back to a user who posted an incendiary tweet about his daughter Aradhya. Speaking about the incident, AB later told PTI,
"I do understand that both me and my wife and my parents (Jaya and Amitabh Bachchan) are public figures but my daughter is off limits. I am not here to talk about her. I said what I had to."
Last June, Abhishek had a showdown with stand-up comic Karan Talwar. Karan had tweeted,
"Life is not about answers but questions. Where is my career going? Am I making enough money? Why am I still following @juniorbachchan?"
To this, Junior Bachchan has responded,
"Here are the answers: 1. Nowhere 2. For your skill set? Hell yeah! 3. I don't know. I unfollowed you years ago."
With a third take on Twitter trolls, we are sure none of them will think of taking on Abhishek Bachchan any time soon.