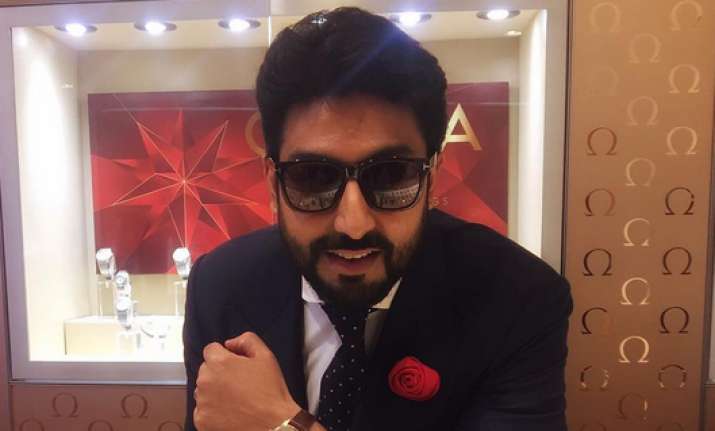 Actor Abhishek Bachchan feels that being a brand ambassador is a huge responsibility as it demands one to represent the brand in the correct manner. Junior Bachchan made these statements on Friday when he unveiled the new Omega Globemaster.
The 'Housefull 3' actor is the brand ambassador of this luxury watch brand and said that it is important that the person who endorses the brand relates to it.
"If I may be a bit critical, I think we have forgotten the way -- especially when we have celebrity endorsers -- what is the relatability? There has to be some relatability. I have never done a huge number of endorsements throughout my career and I'm very proud to say that my longest ever endorsement is with Omega. We have been together for an entire decade," Abhishek said.
"In today's day and age, I feel there is less relatability (between a brand and those who endorse it). I feel that maybe because in our country, our cinema and actors are so popular, that people say, 'Let's just pick up anybody for any brand'. But do you believe in that brand? For me, that is important," he added.
Abhishek says he needs to believe what the brand stands for and wouldn't want to endorse something which he wouldn't personally use.
"I wouldn't want to endorse a product which I would not personally use. If I don't use it personally and if I don't believe in the company personally, then it is incorrect and immoral of me to expect somebody else," he said.
(With IANS Inputs)