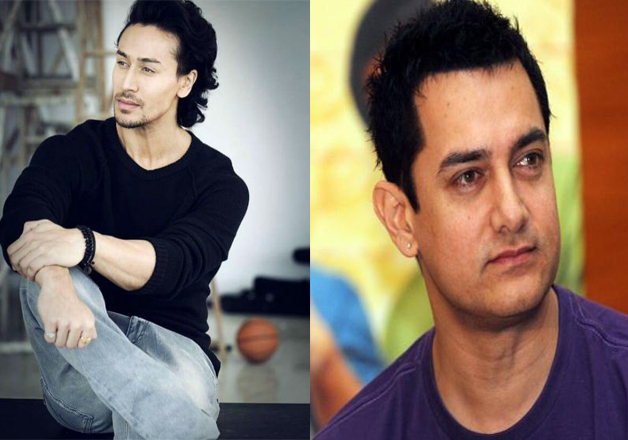 The young stars of  Bollywood has always been divided when it comes to their favourite Khan. Varun Dhawan and Arjun Kapoor's love for Salman Khan is not hidden from anyone whereas Sushant Singh Rajput has always admired Shah Rukh Khan. But, Tiger Shroff feels that Aamir Khan keeps on inspiring newcomers with his work.
Tiger says it is a dream of every artist to share the stage with Aamir.
"All the Khans are very different from each other. They have their own unique charm. As for Aamir Khan, he keeps raising the standard with every film. For an artist like me or a newcomer like me, we can only look up to that and dream 'when will that be us someday,'" Tiger told reporters last night.
"There's so much to learn from him. He is the encyclopedia of acting. Very honoured to be a part of the same industry as him," he added.
The "Baaghi" star was speaking at 'Lokmat Maharashtra's Most Stylish Awards' here. Tiger received 'Most Stylish - Actor' while Sonam Kapoor bagged the most stylish Actress award.
The 26-year-old actor is now gearing up for his forthcoming movie "Munna Micheal" which also stars Nawazuddin Siddiqui.
"The shooting is going good. We have completed 60-70 percent of it. It is a very wonderful story. There is action, dance. It is an entertaining film for the whole family," Tiger said.
The evening also saw Hrithik Roshan winning the 'Most Stylish Superstar' award and Tiger said it is well deserved.
"I am not at all stylish. For me style is a state of mind and individuality... Hrithik is very deserving of this award. He is a very stylish man in everything he does.
(With PTI Inputs)