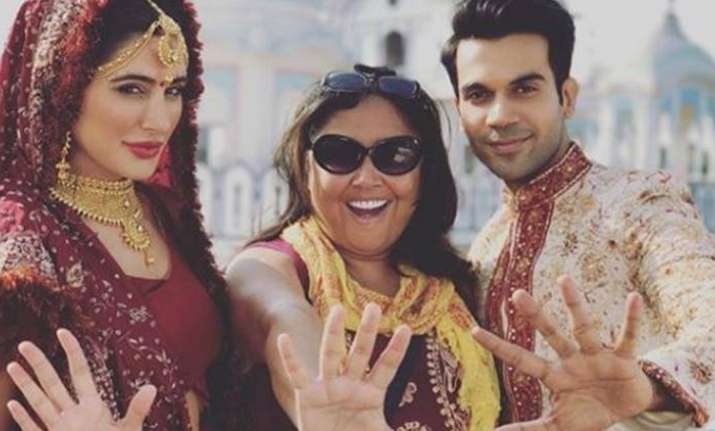 The trailer of Rajkumar Rao and Nargis Fakhri starrer '5 Weddings' is out. The trailer shows Nargis Fakhri as a writer who is given the task of writing an article on Indian weddings. She then travels to India, where, Rajkummar Rao, a cop, is assigned the responsibility of escorting her. Fakhri travels to Punjab to see and attend weddings.
The trailer transforms into a serious one after Nargis meets transgenders and discovers some aspects about them. Nargis' character transforms from a writer to an investigative journalist. Fakhri and Rao then delve into a romantic space.
The trailer shows Nargis play an Indian origin American journalist who returns to her native land to write a piece on Indian weddings. In India, she is escorted by a police officer played by Rajkummar Rao. 
In this interesting journey and fusion of cultures, she develops romantic feelings for the officer leading to further complications. Overall, it looks like a really fun trailer that covers the traditional aspects of a typical Punjabi wedding while keeping in mind the current times when the country is in the phase of rapid modernization.
Earlier, it was also reported that the movie will have its world premiere at the Cannes Film Festival.
The film also stars Candy Clark, Bo Derek, and Dutch-American actor Anneliese Van der Pol.
Helmed by an Indo-American director, Namrata Singh Gujral, the movie will release on August 10.