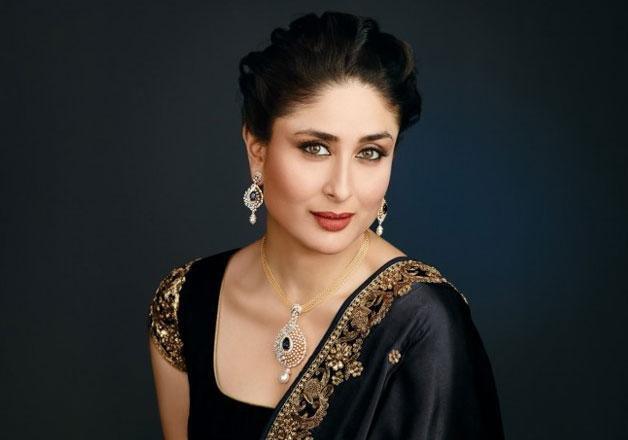 Bollywood actress Kareena Kapoor Khan has always been known for her style statements in the tinselvile. Popularly called Bebo, the actress has always chosen to stand out of the crowd and follow her instinct.
The actress, who was once criticized for not being a good actress, has now evolved into a matured fashionista and an empowered young woman who has mesmerized everyone with her charisma.
Be it her dressing styles, her professionalism or her personal relationships, Kareena has always been a bold trendsetter, citing examples for women at large.
The actress is celebrating her 36th birthday today and is all set to reach another milestone in her life as she is expecting her first child in December this year.
Kareena is indeed quite happy to enter the phase of motherhood and feels this birthday is quite special because she will be celebrating it with her baby.
So on her birthday, we bring you five instances when Kareena Kapoor became an inspiration the modern Indian women.
Size Zero
Kareena Kapoor became an overnight sensation after she came up with her size zero figure in 2008 release 'Tashan'. Her sizzling appearance in the song 'Chaliya Chaliya' had taken up the ladies across the nation with a storm and the men were drooling over her sensual kamar. Every girl around the corner was in a quest to get a size zero figure like Bebo. It was indeed not easy for her to get that perfect size zero shape and she had to toil a lot to achieve it. Her schedule included power yoga, doing rigorous workouts and giving up her favourite food.
Relationship with Saif Ali Khan
Bebo has been quite vocal about her love life be it with Shahid Kapoor or Saif Ali Khan. Though, she had parted ways with Shahid after dating for a couple of years, her relationship with Saif Ali Khan became the talk of the town owing to the huge age difference between the two. In fact, Saif Ali Khan was already a divorced man with two teenage kids. But unfazed by people's opinion, the actress stood by her choice. In fact, the couple, before tying the knot in October 2012, moved in to live-in relationship for a couple of years. Her decision to move in with Saif not just the shocked the society, but even her family was taken aback. But she remained determined with what she wanted out of life.
Working post wedding
The next revolution came when Kareena Kapoor Khan started working post wedding. This came as surprise to many as the glam town have a notion that an actress is not accepted once she get hitched. Bebo not just challenged the conception, but  also went on to give a commendable performance in movies like 'Satyagraha', 'Ki and Ka', 'Udta Punjab' etc. In fact, she was seen setting the dance floor on fire with the popular dance number 'Mera Naam Mary Hai' from the movie 'Brothers'. If this was not all, Kareena was seen locking lips with Arjun Kapoor in R. Balki's 'Ki and Ka', raising a lot of eyebrows.
Her opinions about her maternity break
Ever since Kareena has tied the knot with Saif, people have been speculating about when the couple will start the family. In fact, the reports of Bebo's pregnancy did the rounds quite a several times but turned out to be mere rumours. However, this time when Saif Ali Khan announced about Kareena expecting her first child, the entire nation went gaga over it. Soon, there were reports that the actress will be quitting showbiz for a while. While speculations were rife about her maternity break, Kareena came up with another bold statement saying that her pregnancy is not a national casualty and not everyone around should be bothered about it. She also mentioned that her pregnancy isn't going to change her professionalism and she will continue to work like she ever did.
Flaunting her baby bump
Kareena Kapoor Khan's recent appearance at the Lakme Fashion Week Winter/Festive 2016 also made her to the headlines. Unlike her other B-town actresses who prefer hiding their baby bump, Bebo chose to walk the ramp with her baby during LFW for designer Sabyasachi. The actress has referred to this experience as special because this was the first time she was walking the ramp with her baby.