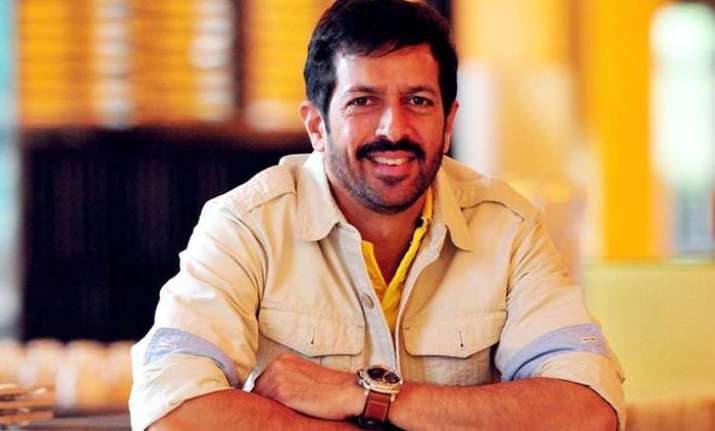 Filmmaker Kabir Khan, whose last release Tubelight couldn't generate heat at the box office, is all set to make a film on the 1983 World cup victory of the Indian cricket team. The director said that it is a great responsibility for him to portray India's win onscreen. Actor Ranveer Singh will be seen playing the role of cricketer Kapil Dev in the film.
"Once in a lifetime you get a story when every pore of your body screams to tell the story. This is that story in my life. This is a story which should never be forgotten," Kabir told reporters here.
The Bajrangi Bhaijaan filmmaker said he wants his son to be as proud of the victory as he was back then.
"For me, it's a great responsibility. I want to make my son feel as proud of the team as I did back then as a school boy."
Kabir said when he saw the cricket team's win, he did not realise how big it is going to be.
"When I was watching this match as a young boy, I didn't realise the implication of the win. I didn't realise cricket was going to change forever from that day.
"That day in 1983, when these gentlemen were being paid 16 pounds a day as daily allowance in London, because of them cricket changed and today (Rs) 16,000 crore are being paid for TV rights. That's what these people did."
He was speaking at a special event of the film here, where several members of the 1983 cricket team of the country were present.
In the film, Ranveer Singh will play the role of Kapil Dev. The Bajirao Mastani star said when Kabir narrated him the story, he was surprised and shocked.
"I was born into a time when cricket was the number one sport in our country, it was the biggest thing and I never knew the back story. When Kabir Khan told me I am making a film on 1983 I was like finally the greatest sport story is coming into screen," Ranveer said.
"It came as a huge surprise to me when Kabir sir started narrating me the story. It was so surprising to learn the odds against which these gentlemen had to fight for the greatest sports triumph. More than a great sports story it's a great human story. It is exciting and surreal for me," he added.
Cricketers present at the event were Krishnamachari Srikkanth, Mohinder Amarnath, Yashpal Sharma, Kapil Dev, Sandeep Patil, Kirti Azad, Roger Binny, Madan Lal, Balwinder Singh Sandhu, Dilip Vengaskar among others. The film is being backed by Vishnu Vardhan Induri of Vibri Media and founder of CCL, along with Phantom Films.
The casting of the other cricket players is currently in process. The film will be shot at real locations and will go on floors early next year.
(With PTI Inputs)