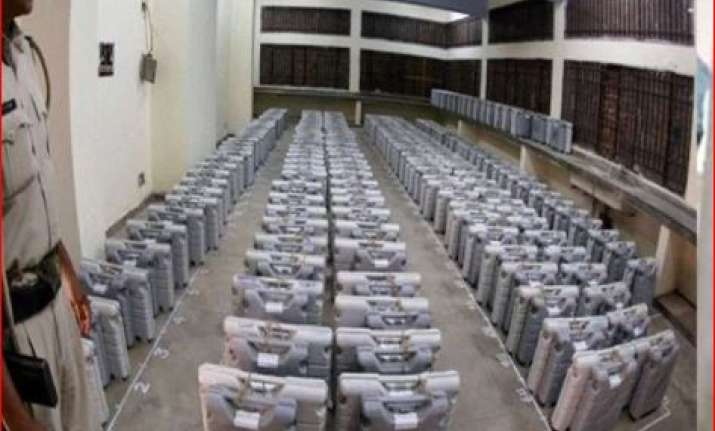 The counting of votes for UP civic polls will take place on Friday.
The voting for 16 nagar nigam (Municipal Corporation), 118 nagar palika parishad (Municipal Council) and 438 nagar panchayat bodies had taken place in three phases on November 22, November 26 and November 29.
A total of 3.32 crore voters from all 75 districts exercised their franchise at 36,269 polling booths and 11,389 polling stations in the state during these elections.
52.59 per cent voting was recorded during the first phase of polling on November 22 while 49.3 per cent polling was recorded during the second phase of voting on November 26. 53 per cent polling was recorded during the third and final phase of polling on November 29.
The average polling percentage for all three phases stands at 52.5 percent.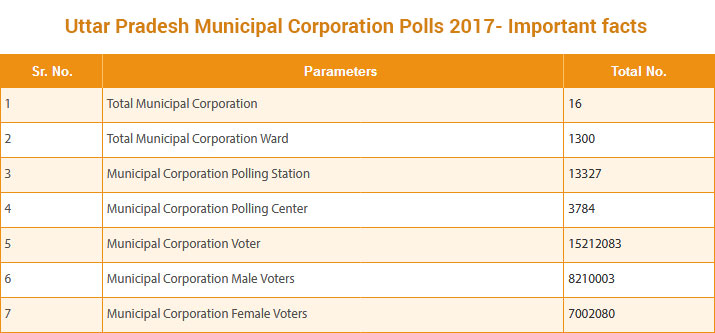 The ruling BJP had performed exceedingly well in 2012 civic polls as the party had bagged 10 out of 12 mayoral posts. The 2017 civic polls are being seen as a litmus test for the Yogi Adityanath government as the ruling party will be under tremendous pressure to repeat its landslide victory in the recent Assembly elections.
Interestingly, in 2012 civic polls, there were only 12 Municipal Corporations. Two more Corporations (Saharanpur and Firozabad) were added by Akhilesh Yadav government while the BJP govt led by Yogi Adityanath added another two (Faizabad and Mathura).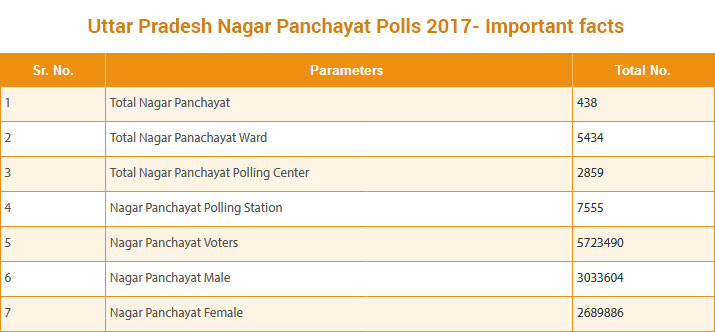 The election campaign generated a lot of political heat with the ruling BJP leaving nothing to chance. Chief Minister Yogi Adityanath criss-crossed the state to woo voters in the name of development, while opposition SP, BSP and Congress campaigns were comparatively low key.
After completion of election campaign, UP Chief Minister Yogi Adityanath said that he was confident that the BJP will sweep these elections.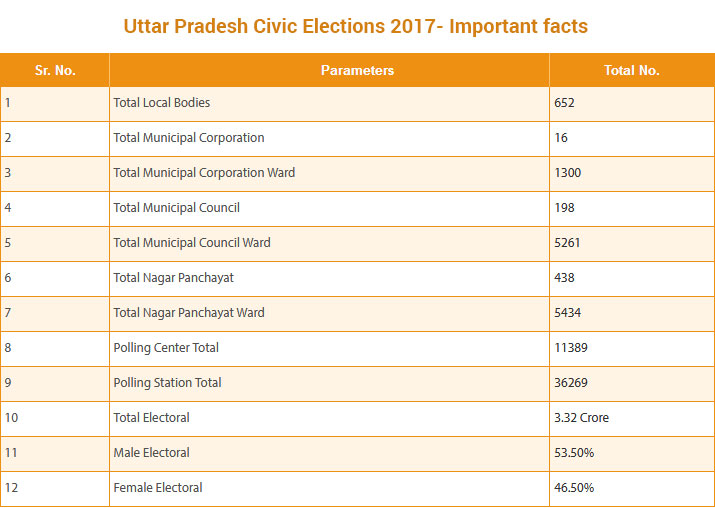 According to some media reports, the winners of these elections will get an SMS informing them of their victory. This will be first such experiment in UP civic polls.