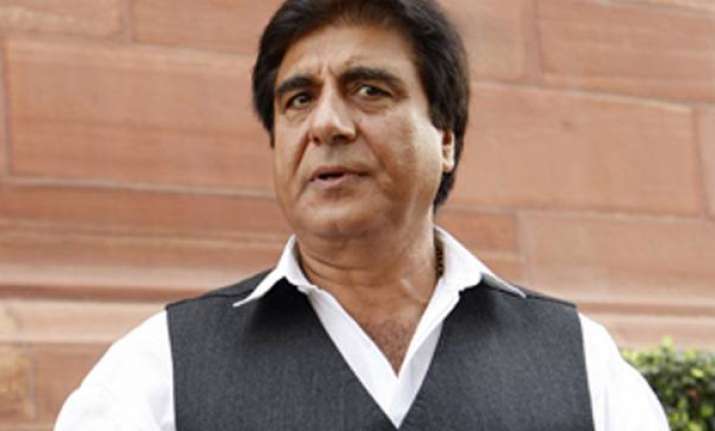 After BJP, the Congress party has released its vision document for the upcoming civic polls in Uttar Pradesh.
The Congress vision document, Haq Purti Patra, lays emphasis on "empowering local bodies through constitutional amendments".
"The vision document Haq Purti Patra has its orgin in the principles of former prime minister Rajiv Gandhi," UP Congress chief and Rajya Sabha member Raj Babbar said.
"The document has been prepared according to his vision of... strong rural and urban bodies which remains unfulfilled," he said.
Babbar said the party prepared the Haq Purti Patra in consultation with the people and keeping in view their problems.
"We have not made tall claims or shown them big dreams. We have talked about what can be done for the betterment of urban bodies," Babbar said. Replying to a question on Lord Rama versus development, he said: "Today, Lord Rama's name is being used to frighten people."
In a vieled attack on Uttar Pradesh Chief Minister Yogi Adityanath, he said: "A thousand children would not have died in a government hospital in Gorakhpur if those who talk about Lord Rama had followed him."
The Haq Purti Patra raises the issue of hygiene and potable water. It discusses a 25-year workplan for the urban population and community centres for the poor in all wards.
A review of increased house and water taxes and issues concerning street vendors also find a place in the Congress vision document.
The polls in Yogi Adityanath's Uttar Pradesh is scheduled to be held on November 22. The municipal elections are being seen as a litmus test for the Adityanath government's popularity.
- With PTI inputs