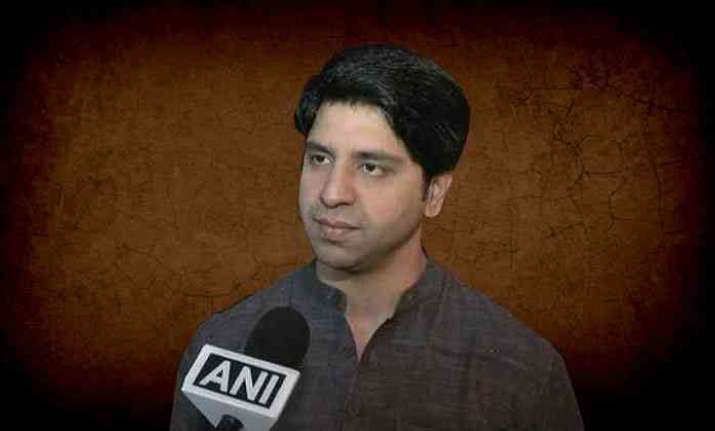 It seems that rebel Congress functionary Shehzad Poonawalla's anti-Rahul Gandhi rant is just not going to end. Two days after he asked the party's national vice-president to resign before contesting the elections for president post, Poonawalla on Friday said that the Uttar Pradesh civic poll results show that 'dynastic duo is losing badly' despite very average performance of Uttar Pradesh government.
"Trends in #UPNagarNigam show Dynastic Duo losing badly despite very avg performance of UP govt- how many more elections will it take us Congressis to realise that dynasty hurts us badly? UP 2012,2017, LS 2014?? Hope we realise that Cong minus dynasty = 30% better performance", the party's Maharashtra activist said.
In a series of tweets, Poonawalla can be seen questioning the dynasty system. "All parties without dynasty as their founding principle have done well in UP #UPWelcomesAAP Well if only @OfficeOfRG listens to me & tries to end dynasty politics in OUR party we will sweep Gujarat elections Inshallah (given 22yrs of anti-incumbency factor)", he said.
"INC diktat to remove me from all party supporter whatsapp groups :) courtesy Tehseen Poonawalla & Divya Spandana from Social Media team :) dynasty leader se panga liya hai - dynasty's protectors upset :) But so scared to answer me :) Anyway more insults, barbs will follow tmrw", a tweet said.
Poonawalla even alleged that party's spokesperson Manish Tewari had told him during a conversation that the Congress was a "proprietorship" like every other political party in India.
Poonawalla had on Thursday said that the Congress and its vice-president Rahul Gandhi must answer questions raised by him about "delegates being fixed" or "about one family-one ticket rule".
Meanwhile, Union Information and Broadcasting Minister Smriti Irani took a dig at the Congress over the issue and said that there had been conversations for the past two years in the Congress about how Rahul Gandhi was to be elected the party chief. "It is perpetual thing in the Congress party," she said and added that "nothing that Tewari was saying is new".
The last date of filing nominations for the organisational polls in which Rahul Gandhi is slated to be elected party chief is December 4.