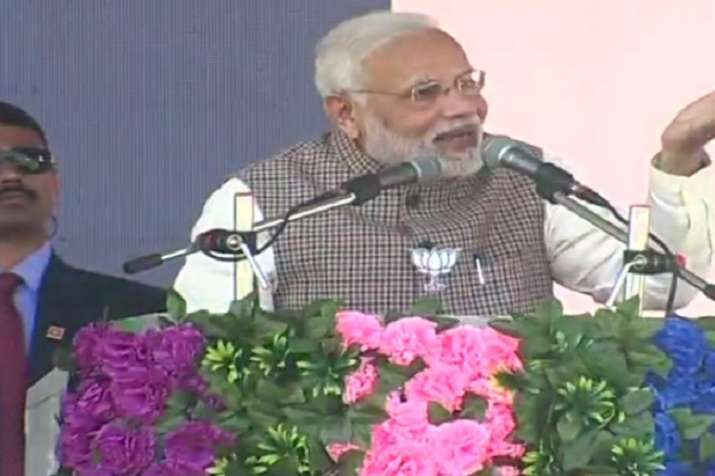 Prime Minister Narendra Modi on Wednesday took a swipe at Congress President Rahul Gandhi's slip of tongue in which he had said 'Kumbakaran Lift Yojana' instead of 'Kumbha Ram Lift Yojana'.
Rahul Gandhi, while addressing a poll rally in Jhunjhunu on Tuesday said; "Ashok Gehlot had given some money for the 'Kumbhakaran Lift Yojana'. Subsequently, someone off the camera apparently nudged him, correcting the real name of the scheme. The Congress President realising the mistake, later stressed on the actual name of the water supply project for irrigation purposes in Jhunjhunu, 'Kumbha Ram Lift Yojana'.
Taking a jibe at Rahul Gandhi, PM Modi during his address in Sumerpur said that the Congress President did not even know Kumbha Ram, the freedom fighter and the late Congress leader. PM Modi even joked that Rahul Gandhi does not have a clue about names of his own party leaders.
"Congress President does not even know the names of his own party leaders. He did not even know the name of a very popular farmer and Jat leader in Congress, the late Kumbha Ram Ji. You can imagine what these kinds of leaders will do when in power", PM Modi said.
The 200-member Rajasthan Assembly is scheduled to go to polls on December 7. The counting of votes will take place on December 11.
WATCH VIDEO: