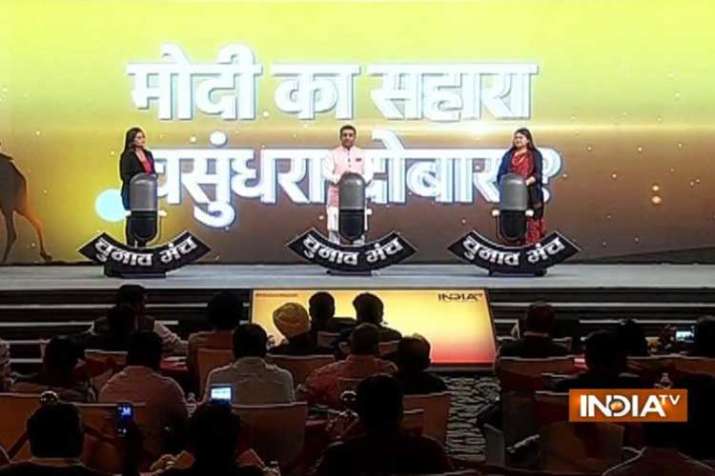 Gaurav Bhatia, the national spokesperson of the Bharatiya Janata Party (BJP) on Wednesday came out all guns blazing at Rahul Gandhi and said the Congress president is known because of his "dynasty"."Rahul Gandhi is known because of his dynasty. He is nothing without it. Prime Minister Narendra Modi has earned name for himself due to his hard work," said Bhatia during India TV's mega conclave 'Chunav Manch'.  He also alleged that the Congress party believes in divisive politics. 
"We do not indulge in divisive politics like the Congress party," the BJP spokesperson said.
However, countering the saffron party's attack, Congress leader Ragini Nayak said that the ruling government in the state has failed on all fronts. 
"Rajasthan CM Vasundhara Raje is taking the support of Modi name. 33 lakh people in Rajasthan are unemployed," she said. 
Attacking PM, Nayak said, he is nothing but jumlebaaz. 
She also praised the Congress party and said India's history is incomplete without Gandhi family. 
To know the pulse of the state, India TV held its mega conclave 'Chunav Manch' in the state capital Jaipur. The state polls are slated to take place on December 7. Counting of votes will take place on December 11.
WATCH VIDEO: India TV Chunav Manch Rajasthan| Rahul Gandhi is known because of his dynasty: Gaurav Bhatia