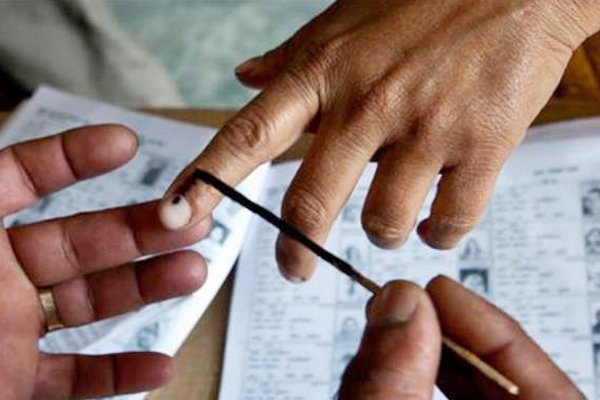 Holding the West Bengal government liable for any loss of lives and property due to violence during the upcoming panchayat polls, the Calcutta High Court on Thursday said the state will have to pay compensation in such cases.
Disposing off a petition moved by the Congress seeking quashing of the single-phase panchayat polling date on May 14 on grounds of inadequate security arrangements, a division bench of Chief Justice Jyotirmay Bhattacharya and Justice Arijit Banerjee said it was up to the State Election Commission to decide the date.
The bench said whenever the election took place, it should be held in a free and fair manner.
The court's direction came after hearing the petitioners and respondents and taking stock of the deployment of armed forces on the polling day by the state government.
Meanwhile, the Supreme Court on Thursday stayed Calcutta High Court's order asking West Bengal State Election Commission (SEC) to accept nominations sent via e-mail for the upcoming panchayat polls. It also directed the commission not to publish the results of 34 percent seats where there was no contest, till the further confirmation issued by the court.
A bench headed by Chief Justice Dipak Misra took note of the fact that almost 17,000 candidates have won the panchayat polls unopposed and directed the SEC not to declare them as winners. The bench also comprising  justices AM Khanwilkar and DY Chandrachud asked the state poll panel to ensure free and fair panchayat elections on May 14.
(With agency inputs)