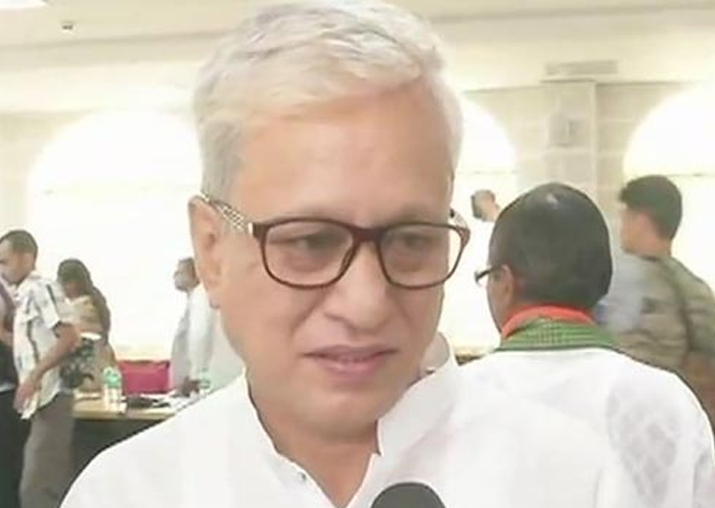 Tripura Deputy Chief Minister Jishnu Deb Burman today won the election from the Charilam (ST) Assembly constituency with a record margin of 25,550 votes. With his victory, the BJP's strength in the 60-member House rose to 36.
The elections to the remaining 59 seats were held on February 18. Polling was countermanded in Charilam due to the death of the CPI(M) candidate, Ramendra Narayan Debbarma.
Deb Burman secured 26,580 votes, while the CPI(M)'s Palash Debbarma got 1,030 votes, Additional Chief Electoral Officer of Tripura Tapas Ray said.
Congress candidate Arjun Debbarma bagged only 775 votes, he added.
The landslide victory proved that the CPI(M) had lost its support base in the north-eastern state, BJP's Tripura in-charge Sunil Deodhar told reporters.
CPI(M) state secretary Bijan Dhar, however, alleged that the Left party wanted to withdraw its candidature from Charilam due to the massive violence let loose by the BJP, but could not do so as the last date for withdrawal of nominations had passed. He refused to comment on the results.
Echoing Dhar, state Congress vice-president Tapas De alleged that the saffron party had resorted to violence in Charilam and nobody dared to vote against them.
The BJP-IPFT combine overthrew the 25-year-long CPI(M)-led Left Front government in the north-eastern state, winning 43 of the 59 seats in the February 18 Assembly polls. The BJP had won 35 and the IPFT eight seats.