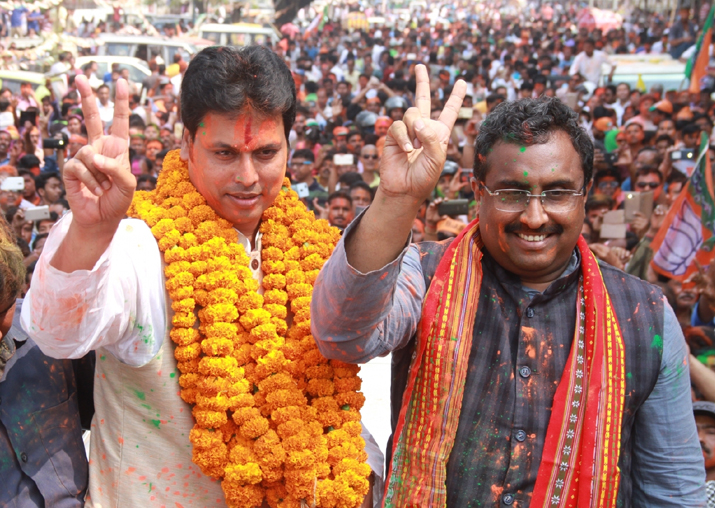 Continuing its winning streak, the BJP along with its partner Indigenous People's Front of Tripura (IPFT) today wrested Tripura by bagging 43 of the 59 seats for which elections were held.
The win marks an end of the Left Front government that ruled the northeastern state for 25 years.
The BJP on its own comfortably managed an absolute majority with its candidates won in 35 constituencies while its ally, the (IPFT), has wrested eight seats.
A virtual political non-entity all these years in the tiny Left's citadel northeastern state, where BJP had drawn a blank in terms of seats and secured only 1.5 per cent of votes in the assembly polls five years back, the saffron outfit along with tribal party ally comfortably managed a two-thirds majority.
Elections were held for 59 seats and countermanded in one (tribal reserve Charilam seat) following the death of a ruling Left Front major Communist Party of India-Marxist (CPI-M) candidate a week before the February 18 polls.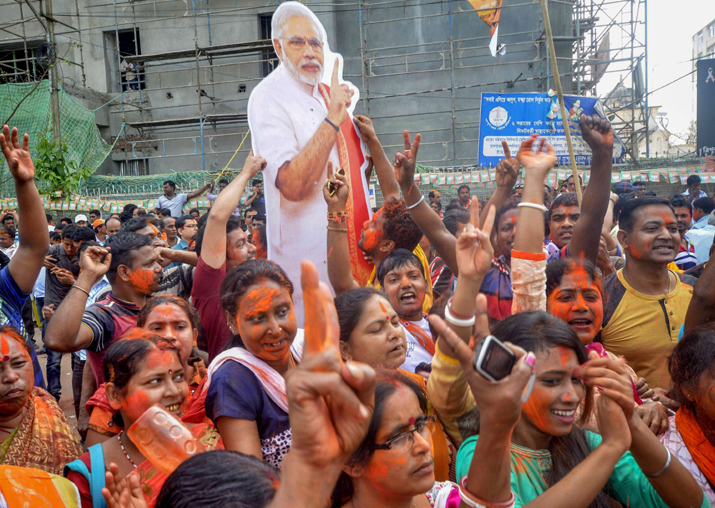 The Left Front, which has ruled the state uninterrupted for the past quarter of a century, was far behind, with the CPI-M candidates winning 16 seats.
In the last elections in 2013, the LF had secured 50 seats while remaining the 10 seats went to the Congress, which this time could not open its account.
For the BJP, apart from its likely first-time victory in Tripura, it was a cause for big celebration, as along with its partner IPFT, it has captured another northeastern state after Assam, Manipur, Nagaland (where also votes cast were being counted during the day) and Arunachal Pradesh.
Tripura Pradesh BJP President Biplab Kumar Deb (Banamalipur), BJP nominees Sudip Roy Barman (Agartala), Ratanlal Nath (Mohanpur), Rampada Jamatia (Bagma), Dilip Kumar Das (Barjala), Diba Chandra Hrangkhawl (Karamchara), Ashish Kumar Saha (Bordowali) are the saffron party's notable winners.
The victory of @BJP4Tripura is not an ordinary electoral victory. This journey from 'Shunya' to 'Shikhar' has been made possible due to a solid development agenda and the strength of our organisation. I bow to every BJP Karyakarta for working assiduously on the ground for years.

— Narendra Modi (@narendramodi) March 3, 2018
The historic victory in Tripura is as much an ideological one. It is a win for democracy over brute force and intimidation. Today peace and non-violence has prevailed over fear. We will provide Tripura the good government that the state deserves.

— Narendra Modi (@narendramodi) March 3, 2018
All the seven Congress MLAs who joined the BJP last year won from their respective constituencies.
IPFT candidates, including party President Narendra Chandra Debbarma (Takarjala), General Secretary Mevar Kumar Jamatia (Asharambari) and Prashanta Debbarma (Ramchandraghat) have been elected to the state assembly for the first time.
Five Left Front ministers lost the elections this time.
CPI-M legislator and Tribal Welfare Minister Aghore Debbarma (Asharambari constituency), Transport and Power Minister Manik Dey (Majlispur), Forest and Rural Development Minister Narensh Chandra Jamatia (Bagma), Fisheries and Cooperatives Minister Khagendra Jamatia (who, however, died on Friday due to cancer), Deputy Speaker Pabitra Kar (Khayerpur) and the Left Front's Chief Whip, Basudeb Majumder (Belonia), are among the important losers.
CPI nominee and Jail and Printing and Stationary Manindra Reang lost his Santir Bazar (reserved for the tribals).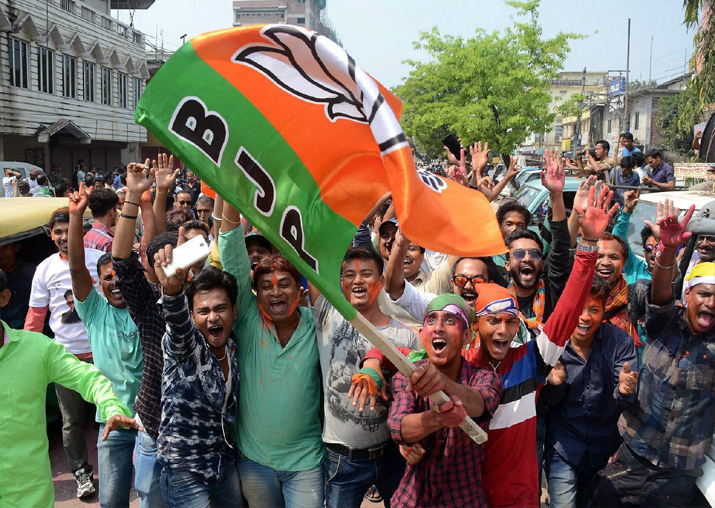 Chief Minister and CPI-M politburo member Manik Sarkar (Dhanpur) was leading in the vote count while Health and PWD Minister Badal Choudhury (Hrishamukh), Education Minister Tapan Chakraborty (Chandipur), Information, Food and Civil Supplies Minister Bhanulal Saha (Bishalgarh), Sports and Youth Affairs Minister Sahid Chowdhury and Assembly Speaker Ramendra Chandra Debnath are among the notable Left winners.
A total of 290 candidates, including 23 women, of the ruling Communist Party of India-Marxist, Communist Party of India, Bharatiya Janata Party and Congress and many independents, were in the fray.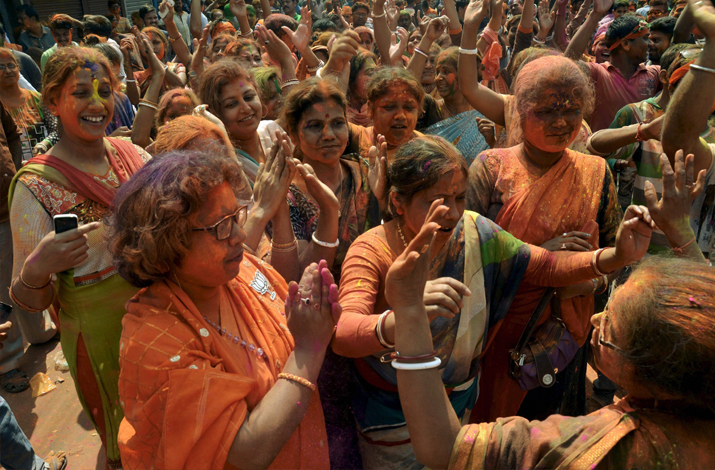 Balloting in Charilam (reserved for the tribals) has been deferred to March 12 after CPI-M candidate Ramendra Narayan Debbarma died a week before the polls.
Over 92 per cent (excluding 50,700 postal ballots) of Tripura's 2,536,589 voters cast their votes on February 18 in a peaceful election, setting a new record in India's electoral history.
With IANS Inputs 
Watch video: BJP wins in Tripura