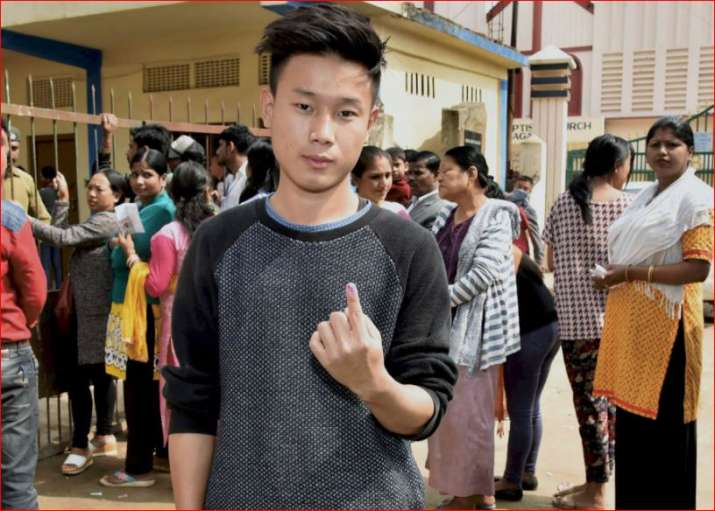 Seventy-five per cent of the 11 lakh voters in Nagaland today came out to cast their vote in the assembly elections, the Election Commission said. 
When voting ended at 4 pm, voters were seen standing in queues outside polling stations, indicating that the poll percentage will go up.
According to rules, those in queues are allowed to cast their votes. 
In the last assembly elections, the voting percentage was recorded at a remarkable 90 per cent, Deputy Election Commissioner Sudip Jain told reporters.
 
A total of 11,76,432 voters -- 5,97,281 men, 5,79,151 women and 5,884 service voters -- are eligible to exercise their franchise in the Nagaland polls.