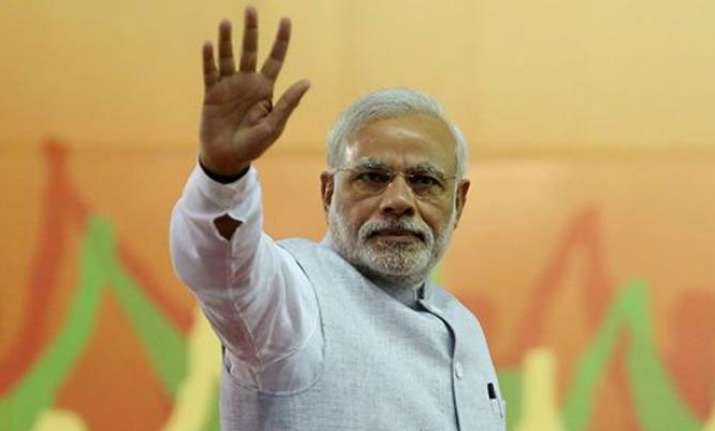 Launching a scathing attack on the ruling Congress in Himachal Pradesh, Prime Minister Narendra Modi today said that the party leadership had made itself a "laughing club" that was out on bail on corruption charges.
"We all need to look at the Congress. We should appreciate their courage. Yesterday, they released a manifesto vowing that there will be zero tolerance on corruption if the Congress returns to power. They have a gall to claim there will be zero tolerance against corruption," Modi said while addressing an election rally in Kangra. 
He targeted Himachal Pradesh Chief Minister Virbhadra Singh, who has been charged by the CBI of holding assets disproportionate to his known sources of income, saying: "Singh 'saheb' is claiming there will be zero tolerance against corruption. Can anyone believe him?" 
Modi asked this to the crowd repeatedly.
"The Congress has become a laughing club. Their Chief Minister has a corruption case against him. He is out on a bail. Nothing is left for them and they have lost their hold from every part of the country."
He said this was not the Congress of Mahatma Gandhi or of freedom fighters "but of corruption, dynasty politics and casteism.
"The Congress is an epitome of rotten thought. When we say we want the country rid of the Congress, we mean to rid the country of this rotten thought."
Modi said the Congress needed to introspect why a "forgiving country like India" was out to punish its leaders "by turning away from them one by one".
Calling Himachal a land of "martyrs and soldiers", the Prime Minister said the Congress government had patronised "mafias in the Devbhoomi".
"There are five monsters in Himachal Pradesh - mining mafia, forest mafia, drug mafia, tender mafia and transfer mafia.
"These five monsters are looting your resources, future, spreading corruption and nepotism and snatching away the future of the youth."
Himachal Pradesh will go to polls on November 8 and the votes will be counted on December 18.