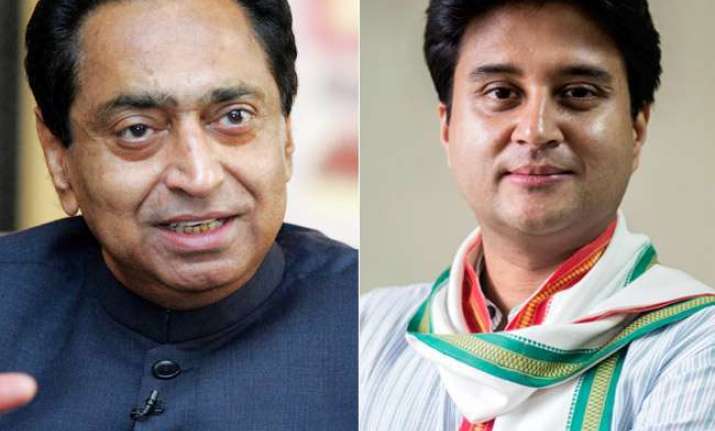 Congress on Sunday alleged gross irregularities in the voter rolls in Madhya Pradesh. The party claims that there were at least 60 lakh fake voters in Madhya Pradesh electoral list. 
"We have provided evidence to the Election Commission that there are approximately 60 lakh fake voters registered in the voting list," Congress chief for MP Kamal Nath said in a press conference after meeting at the commission.
Congress claimed that the 'fake names' have been deliberately registered in the list. Ye prashasanik laparvaahi nahi prashasanik durupyog hai (This is not a systematic error but misuse of the power), Nath alleged. 
Senior Congress leader from MP, Jyotiraditya Scindia blamed the Bharatiya Janata Party (BJP) for the 'electoral misconduct'. 
"This has been done by BJP. How is it possible that population increased by 24 per cent in 10 years but number of voters increased by 40 per cent? We scrutinised list in all constituencies, one voter's registered in 26 lists, there are similar cases in other places too," Scindia said.
In the memorandum submitted to Election Commission by the Congress makes five demands: 
1) Re-examination of voter list 
2) Demand certificate from every returning officer
3) Take action on those who fudged the voter list
4) Take action against officials responsible if mistakes are found the list again
5) Guilty officers must not participate in the electoral process for next 6-10 years