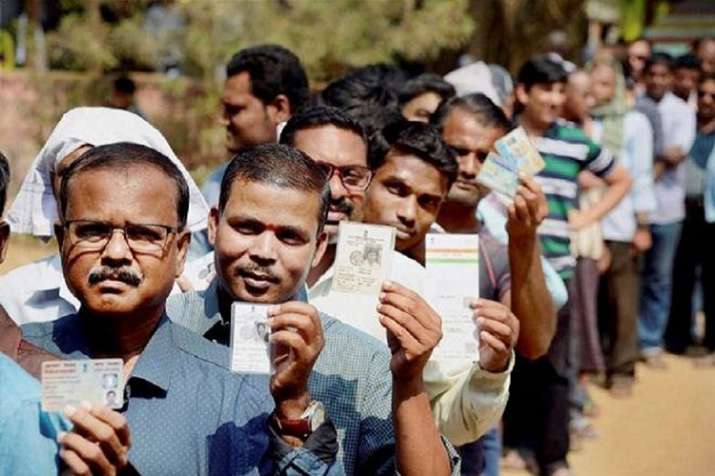 RR Nagar Assembly Election counting live on May 31: 53 per cent people turn up to cast their votes for the RR Nagar constituency days after elections here were countermanded due to confiscation of fake voter IDs.  
The Election Commission (EC) had on May 11 postponed the election in Bengaluru's RR Nagar assembly segment to May 28 from May 12 following the recovery of nearly 10,000 voters ID cards from a flat in the constituency.
Over 4.71 lakh people are eligible to vote on Monday. While Congress has fielded the incumbent MLA Munirathna; the BJP has fielded Muniraju Gowda, secretary of the State unit and the JD(S) roped in GH Ramachandra, a former councillor who left the BJP in April. There are 11 other candidates from various parties or as Independents.
The voting began at 8 am and will conclude at 6 pm. The counting of votes will take place on May 31.
Earlier on Sunday, Congress MP D K Suresh accused the Bharatiya Janata Party (BJP) of trying to stop polling in RR Nagar, by cooking up stories against the Congress. 
The constituency is witnessing a 'friendly fight' between the new alliance partners the Congress and the JD(S), as talks between the allies over seat sharing in the segment failed.
Here are the live updates:
10:00 pm: Final voting percentage is 53 per cent
03:37 pm: Voting percentage in RR Nagar constituency till 3 pm registered at  41 per cent
01:50 pm:  34% voter turnout recorded till 1 pm in RR Nagar assembly election
11:00 am: 21% voting recorded till 11 am in RR Nagar assembly election
10:45 am: 11 per cent voter turnout was recorded till 9 am. 
07:20 am: 
Karnataka: Voting underway for Bengaluru's Rajarajeshwarinagar legislative assembly seat, visuals from polling booth number 124. #RRNagar pic.twitter.com/WLXgdkCkCL

— ANI (@ANI) May 28, 2018