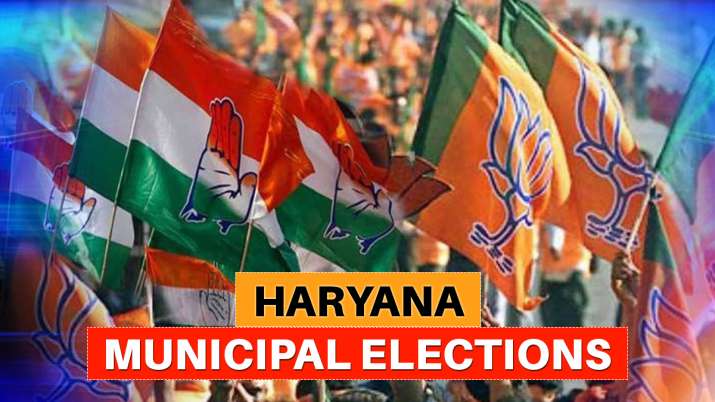 In a setback on Wednesday, the ruling BJP-JJP combine in Haryana could win only one of three mayoral seats for which elections were held recently. The mayoral elections in the cities of Ambala, Panchkula and Sonipat were held on Sunday. While the BJP struggled to win in Panchkula, the Congress and the Haryana Jan Chetna Party (HJCP) bagged mayoral posts in Sonipat and Ambala, respectively. It was for the first time that direct elections were held for mayoral posts in the three cities. The setback for the ruling coalition has come in the wake of the BJP sweeping mayors polls in five Haryana cities two years ago. In 2018, the party had won mayoral polls in Hisar, Karnal, Panipat, Rohtak and Yamunanagar.
Haryana municipal election results 2020 | Winners List
Panchkula: BJP nominee Suresh Kumar Verma wins from ward number 2 
Sonipat mayoral poll: Congress' Nikhil Madaan wins 
Ambala mayoral poll: Shakti Rani Sharma defeats BJP's Vandana Sharma
Rewari MC polls: BJP's Poonam Yadav wins 
Ambala MC polls: Former Congress leader and Union minister Venod Sharma's wife wins
Dharuhera MC polls: JJP of Dushyant Chautala loses. Independent candidate wins.
ALSO READ | Haryana municipal election: BJP-JJP loses mayoral polls in 2 municipal corporations, win 1 each in civic body