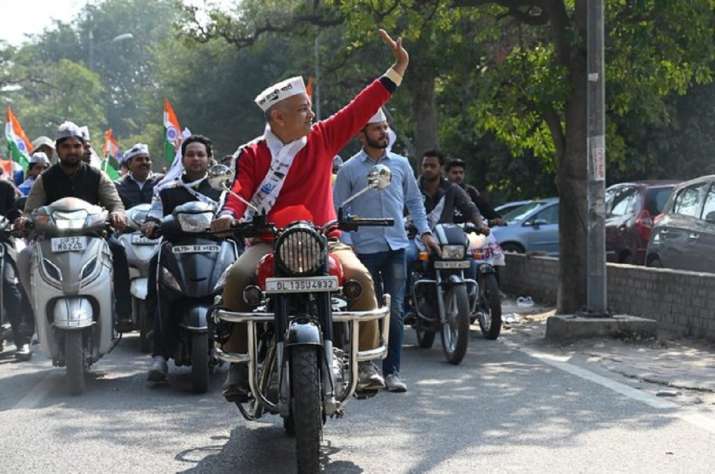 Delhi's deputy chief minister Manish Sisodia was on Sunday reported to the Delhi Traffic Police for riding a bike in his constituency of Patparganj without a helmet. Sisodia's picture appears to have been taken while he was campaigning in the constituency that he represented in the outgoing Delhi legislative assembly.
Posting Sisodia's picture on Twitter, a user asked the Delhi Traffic Police to take cognisance of the matter, to which the traffic authorities requested the time and date of the incident.
Without Helmet @msisodia @dtptraffic should take note of it. today at partparganj@AamAadmiParty pic.twitter.com/yKJhXCmN87

— K.Sridhar (@ksriidhar) January 26, 2020
The deputy chief minister of Delhi had in the morning shared pictures of a motorcycle rally that he had led in Patparganj to mark the 71st Republic Day.
पटपड़गंज विधानसभा में आज गणतंत्र दिवस के अवसर पर तिरंगा बाइक रैली की तैयारी में जुटे @ArvindKejriwal के सिपाही

यात्रा शुरू होने में अभी आधा घंटा बाक़ी है लेकिन उत्साह और नज़ारा अभी से देखने लायक़ है. pic.twitter.com/A4qYW14gx9

— Manish Sisodia (@msisodia) January 26, 2020