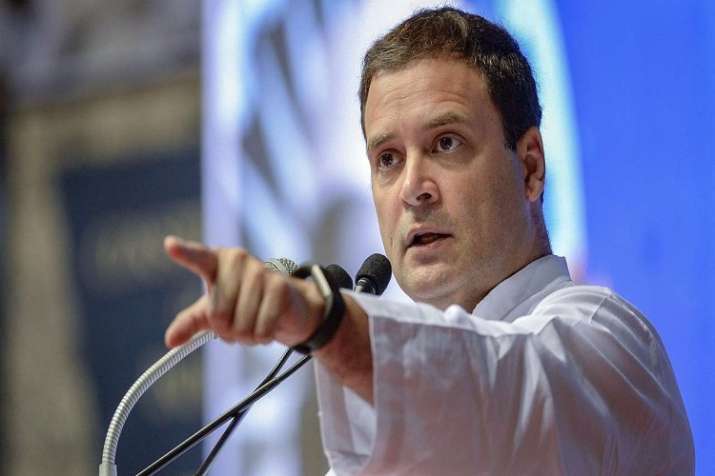 Congress President Rahul Gandhi on Tuesday accused the Madhya Pradesh government of doing nothing but only marketing itself at a time when children are dying of malnutrition in the state. The problems of malnutrition, farmers' distress and youth unemployment are plaguing the state, he added.
On a campaign trail in poll-bound Madhya Pradesh, the Congress chief claimed the Shivraj Singh Chouhan government has "done nothing" to resolve these issues.
"Here children are dying of malnourishment, but the BJP government is not doing anything worthwhile to check it. Rather, it is busy in marketing itself and advertising the chief minister with photographs," said Gandhi while addressing a public meet in Sheopur city of the state.
"When children die, the chief minister doesn't do anything," he alleged.
Laying accusations over the BJP government in the state, Gandhi said it has done nothing for farmers and for the unemployed youths during its 15 years rule.
"I will not give you false assurances. But I want to assure that if the Congress is voted to power in Madhya Pradesh, farmers' loans will be waived," he said.
Gandhi further urged the people of the state to give a chance to the Congress party, claiming the state party chief Kamal Nath has the experience and senior leader Jyotiraditya Scindia has the strength.
"They both will work together for the Congress," he said.
Gandhi also assured the state of setting up industries and food processing plants close to agricultural fields if his party comes to power.
The chief minister will work for the welfare of youth "for 18 hours out of 24 hours daily", he said.
Madhya Pradesh goes to polls on November 28 and the counting of votes will be done on December 11.