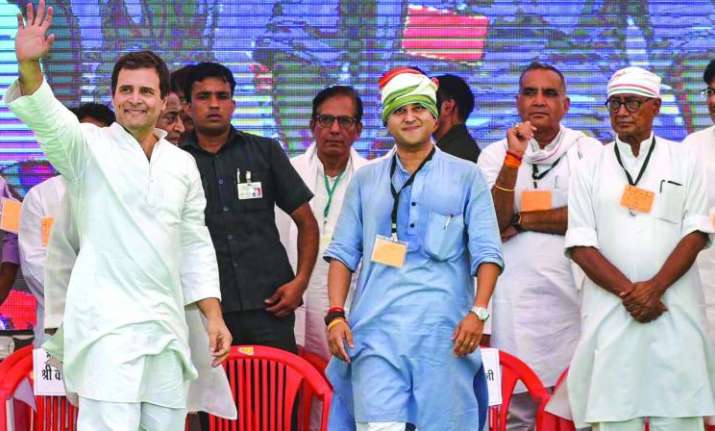 Just a few days before the Madhya Pradesh assembly polls, two veteran leaders of the Congress party, on Wednesday night, got involved in a war of words.
During the central election committee meeting of the grand old party, a heated argument took place between Digvijaya Singh and Jyotiraditya Scindia over the distribution of tickets for their candidates.
Interestingly, all this happened in front of the Congress president Rahul Gandhi.
Also Read: 'We are one': Digvijaya Singh rubbishes report about verbal spat with Jyotiraditya Scindia in Rahul Gandhi's presence
Sensing no sign of a truce between the two leaders, Congress president setup a three member committee. Members of the committee are Ashok Gehlot, Veerappa Moily and  Ahmed Patel.
In order to solve the issue, the committee held meeting till late night on Wednesday.
Congress leaders are told no remain tight-lipped on the matter. 
WATCH VIDEO: Digvijaya Singh and Jyotiraditya Scindia indulge in verbal spat in presence of Rahul Gandhi