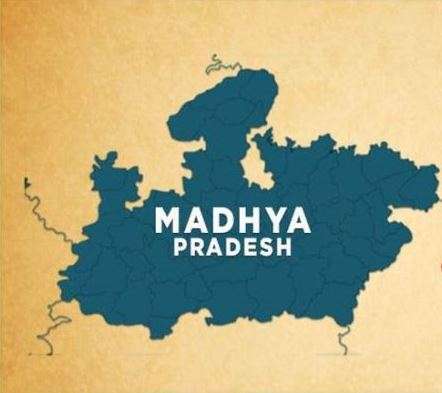 Known as "Heart of India" due to its geographical location, Madhya Pradesh is a state in central India. By area, it is the second largest Indian state and the fifth largest state by population. To the northeast, it borders the state of Uttar Pradesh. Chhattisgarh is in the southeast while Maharashtra is in the south. In the west, it borders Gujarat and Rajasthan to the northwest.
MP has a 230-seat state legislative assembly and it sends 40 members to the Parliament (29-Lower House & 11-Upper House).
The capital of MP is Bhopal. Indore is its largest city. The state has 52 districts.
The current governor is Anandiben Patel and the chief minister is Shivraj Singh Chouhan of the Bharatiya Janata Party (BJP).
In the state, the dominant political parties are the Bharatiya Janata Party (BJP) and the Congress. In the November 2013 state assembly polls, the saffron party won an absolute majority (165 seats). It defeated Congress (58 seats). With four seats, Bahujan Samaj Party (BSP) is the third major party in the state legislature.
Area - 308,252 km2.
Population - 75 million
Literacy (2011)    72.6%
Region - Malwa, Bundelkhand, Baghelkhand, Nimar, Mahakoshal and Gird (Gird region also includes Chambal division)