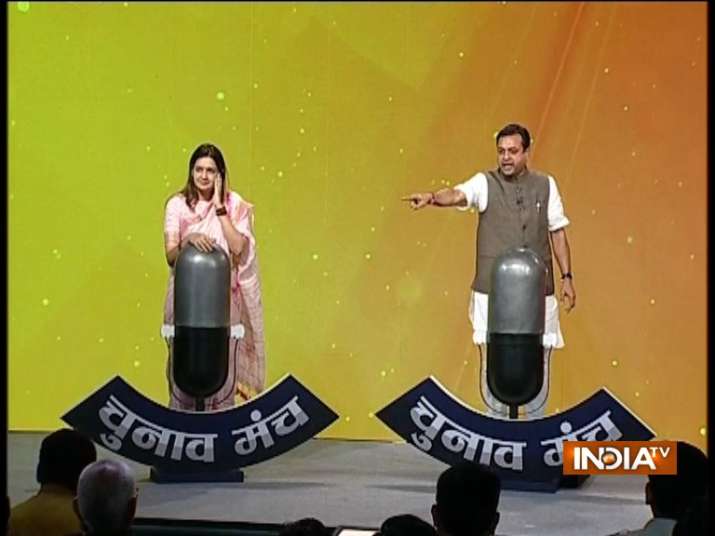 Coming down heavily on Congress president Rahul Gandhi for playing "soft Hindutva" card ahead of assembly elections, BJP spokesperson Sambit Patra on Saturday said that the Congress sheds tears only for Muslims.
Participating in Chunav Manch- India TV's mega conclave on Madhya Pradesh Assembly Elections 2018 – Sambit Patra asked the Congress to explain what it did when 62 Kar sevakas were burnt alive in Godhra, Gujarat.
"You wear 'fake' janeu. Let Congress disclose the 'gotra' of Rahul Gandhi," Sambit Patra said in an apparent reference to the Cogress party's claims of Rahul Gandhi being a 'janeudhari' Brahmin. 
Responding to sambit Patra's charges, Congress spokesperson Priyanka Chaturvedi accused the BJP of dividing the people in the name of religion.
Priyanka Chaturvedi said that the BJP should explain what it did during its 15 years of rule in MP.
She claimed that everyone knows Shivraj Chouhan govt is on its way out. She further said that if Congress comes to power in the state, the party will make it  "Uttam Pradesh".  
Watch: Rahul wears fake janeu, says Sambit Patra