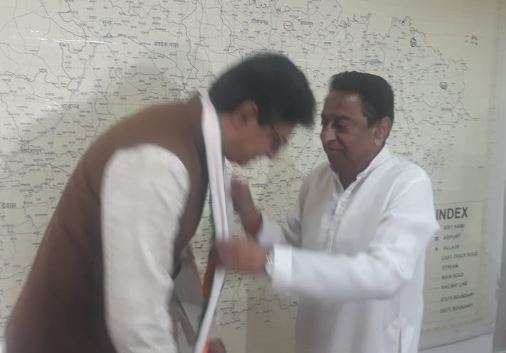 Ahead of the assembly election in Madhya Pradesh (MP), former Bharatiya Janata Party (BJP) MLA Sunil Mishra joined Congress party on Sunday in the presence of state Congress president Kamal Nath at the party's office in Bhopal.
The development comes a day after Congress' Chhattisgarh working president and MLA Ramdayal Uike joined the BJP in presence of party president Amit Shah.
The assembly elections dates for five states (Madhya Pradesh, Rajasthan, Chhattisgarh, Telangana and Mizoram) are announced by the Election Commission and ahead of the polls, many such political movements are expected.
Polling in MP will take place on November 28 and results will be declared on December 11.