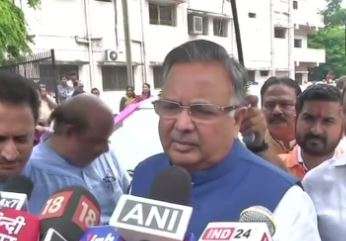 Attacking National Register of Citizens (NRC), Congress leader Charan Das Mahant on Sunday said India has always given shelter to the needy and never turned anyone away. 
"India has always given shelter to everyone, right from the time of Indira Gandhi and even before. We have not closed our gates for anyone. Some come as guests, other as needy. We must give them shelter and provide them security," ANI quoted Mahant as saying.   
However, BJP was quick to return the favour.
Catch all the latest news about Lok Sabha elections 2019 HERE
"You want to make India a Dharamshala? Someone forcibly comes and uses resources, this is unacceptable. They will have to go back. Can't understand in what direction Congress wants to take the nation," said Chhattisgarh CM Raman Singh on Mahant's remark. 
On 30th July, 2018, the Centre had issued the final draft of NRC in which names of 40 lakh (4 million) people were still left out.
The move triggered a political reaction with opposition parties criticising the move.
Meanwhile, former Assam chief minister Tarun Gogoi has claimed that the initiative to update the NRC was his "baby" and the BJP has failed to "nurse" it properly due to which a defective draft was published, reported news agency PTI. 
He alleged that the ruling government was not interested in solving the problem of infiltration and wants to use it as an election agenda in the Lok Sabha elections 2019 and state elections.
"The BJP has always played politics with the foreigners' issue on communal lines and is just not interested in solving the problem," Gogoi told PTI in an interview.