Follow us on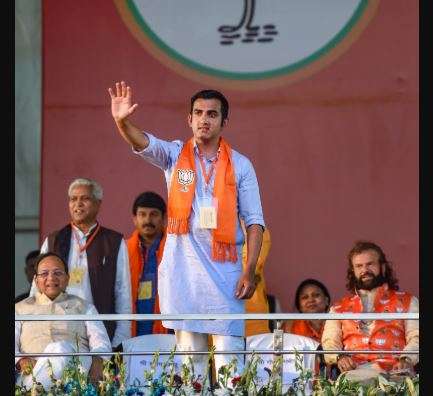 Bharatiya Janata Party (BJP) candidate from East Delhi Gautam Gandhi on Thursday said he would withdraw his candidature, if proven right on the Aam Aadmi Party's (AAP) allegation.
The AAP had alleged that Gambhir was distributing derogatory pamphlets against his opponent Atishi Marlena.
Gambhir took to Twitter and said, "My Challenge no.2 @ArvindKejriwal @AtishiAAPI declare that if its proven that I did it, I will withdraw my candidature right now. If not, will u quit politics?"
Hitting out at Aam Aadmi Party, the cricketer-turned politician said Arvind Kejriwal was "filth" who was "outraging the modesty of a woman" to win polls.
In a series of tweets, Gambhir said, "I abhor your act of outraging a woman's modesty @ArvindKejriwal and that too your own colleague. And all this for winning elections? U r filth Mr CM and someone needs ur very own झाड़ू to clean ur dirty mind."
Earlier in the day, Atishi broke down while reading a pamphlet containing "obscene and derogatory" remarks against her that she claimed has been distributed in the constituency by Gautam Gambhir.
"They have shown how low they can stoop. Pamphlet states that 'she is very good example of a mixed breed'," Atishi then said.
Slamming Gambhir, AAP chief and Delhi Chief Minister Kejriwal said he never imagined Gautam Gambhir to "stoop so low".