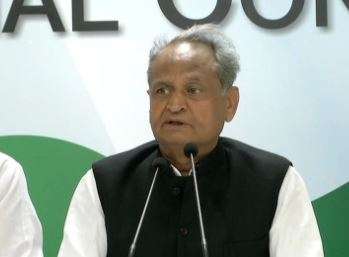 Congress party on Monday attacked Prime Minister Narendra Modi‌ for his silence on the rise in petrol and diesel prices and fall in the value of rupee.
It also asked that why Bharatiya Janata Party (BJP) was bothered about "grand alliance" of the opposition parties more than anything else.
"The national executive of the BJP discussed if the grand alliance of the opposition will last. Why are they so concerned about it? At the national executive usually, discussions happen on various issues such as the economy, inflation, law and order and problems of the people," said Congress General Secretary Ashok Gehlot, reported news agency IANS.
Catch all the latest news about Lok Sabha elections 2019 HERE
"They are not concerned about these issues. They are silent on fuel prices, on the atmosphere of fear, hatred and violence in the country. They are thinking about the opposition in the national executive," he added.
It is pertinent to mention here that before the Lok Sabha elections 2019, the Congress party is actively looking for grand alliance. The general elections are scheduled to take place in the months of April-May to constitute the 17th Lok Sabha.