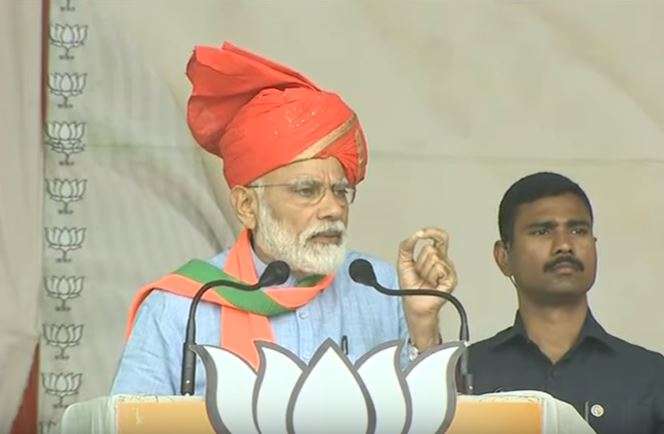 Prime Minister Narendra Modi, on Sunday, while referring to Jallianwala Bagh centenary said "the Congress politicised this sensitive occasion too."
"The entire country was celebrating Jallianwala Bagh centenary yesterday but Congress politicised this sensitive occasion too. The Vice President was in Jallianwala Bagh for govt event, he paid tribute to the martyrs but Congress' CM was not there," PM Modi said while addressing a rally in Kathua, Jammu and Kashmir.
"He boycotted the event. Do you know why? Because he was busy in 'bhakti' of 'Congress parivar'. He went to Jallianwala Bagh with naamdar but didn't find it right to attend event with Vice Pres. This is the difference between 'Rashtrabhakti' & 'Parivar bhaskti'," PM added.
"I have known Capt Amarinder Singh for a long time. I have never raised a question on his patriotism. I can understand the kind of pressure which must have been put on him for this kind of 'Parivar bhakti'," PM further said.
While talking about Kashmiri Pandits PM said, "Congress might avoid taking their name but this chowkidar is committed to let Kashmiri Pandits live on their land. Work has begun. We're also making efforts to form law to provide citizenship to families which have come here helplessly from Pak and believe in 'Ma Bharti'."
He also urged the people of the state to give the Bharatiya Janata Party (BJP) a chance to "serve you".
"Only BJP can effectively serve Jammu and Kashmir. Give us the opportunity to serve you," said PM Modi. 
PM Modi will also address two rallies in Uttar Pradesh on Sunday. 
WATCH VIDEO: