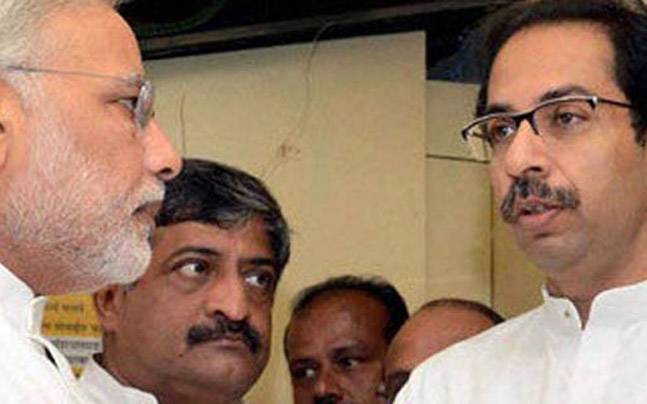 Shiv Sena, NDA ally, said there was a "mistake" in issuing the whip to its MPs asking them to be present in the Lok Sabha during the no-confidence motion and vote for Modi government. 
"There was a mistake. No such whip could be issued by the chief whip when a decision (on no-trust motion) was not even taken then," a Sena source told PTI on Friday. 
Sena in a three-line whip issued on the letter head of the party on July 18 had asked the party lawmakers to support the NDA government during the no-trust motion. 
Catch all the latest news about Lok Sabha elections 2019 HERE
Hours after issuing the whip, the Sena shifted its stance and said party chief Uddhav Thackeray had asked his party MPs to remain in Delhi and a final decision on supporting the Modi government would be taken on Friday morning before the debate started. 
On Friday, when asked by a local news channel if it was indeed his signature, Khaire said, "Somebody played a mischief." On Thursday, he had said the "notice" (whip) issued to the party MPs had asked them to remain present in Parliament all-day long. 
"All party MPs were told that the final decision (on taking a stand on the no-trust motion) will be taken by Uddhavji (Sena chief Uddhav Thackeray) and conveyed to them," Khaire had said. 
Speaking to reporters earlier on Friday, Khaire said no such whip had been issued and the party's decision on the no-confidence motion was taken this morning. 
Catch all the latest news about Indian politics HERE
A source close to Thackeray said the party MPs have been asked to abstain from voting on the no-confidence motion. The Shiv Sena has 18 Lok Sabha MPs. 
However, despite Sena missing from the floor of the house, NDA apparently has numbers to defeat the no-confidence motion. 
Ahead of the crucial discussion on the motion, the Sena, in a harshly-worded editorial in party mouthpiece 'Saamana', slammed the Narendra Modi government and doubted the mandate with which the Modi government came to power in 2014, alleging "elections were won through money, misuse of power and tampering of electronic voting machines (EVMs)". 
It is pertinent to mention here that Sena's flip-flop on supporting Modi government continues at a time when less than a year left for Lok Sabha elections 2019.