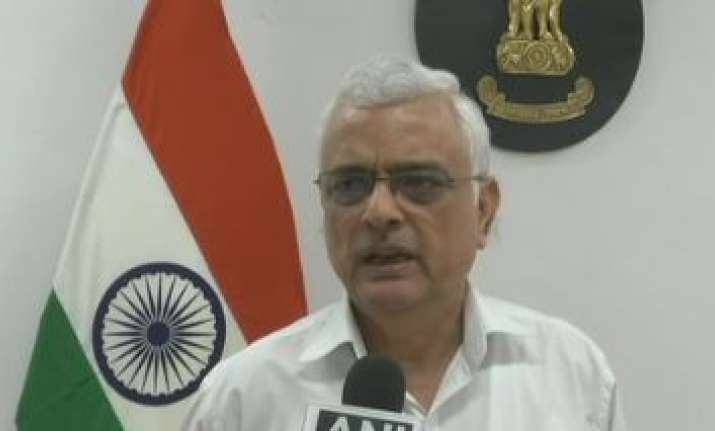 Chief Election Commissioner OP Rawat on Tuesday said Commission has asked state (Assam) chief electoral officers to coordinate with state NRC coordinators to prepare a roadmap so that summary revision of electoral rolls is completed by 4 January 2019. 
"We don't want eligible voters being left out of the electoral roll," ANI quoted Rawat as saying.
Meanwhile, exclusion of names of family members in the final draft of the NRC published in Assam has emerged as a major concern for many among the over 40 lakh applicants whose names do not figure in it.
Catch all the latest news about Lok Sabha elections 2019 HERE
Many of them whose names did not figure in the final draft of the NRC have pointed out that they had submitted the same set of documents as their family members to establish their legacy date but were left out.
Prominent personalities in Barak Valley whose names are missing from the draft include Archana Paul, the wife of BJP MLA from Cachar Dilip Paul, former Congress MLA Ataur Rahman Mazarbhuiya and AIUDF's Cachar unit president Samimul Islam and family.
"This is not the final list and there is no need to panic. My wife's name is not in the list and she will file her claim in due process. We should wait for the final NRC", Paul said.
Congress MLA from Karimganj(N), Kamalakhya De Purkayastha said while it is true that claims, objections and corrections can be made, exclusion of the names of some family members is "very unfair" and the NRC process has caused "immense harassment" to the poor.
There are many more who are facing the same plight and are now waiting for the authorities to inform them of the reason behind the omission of their names.
The next step will be to file their claim in another prescribed form which will be available from August 30 to September 28. These claims will be finally disposed of after proper hearing, officials said.
(With inputs from agencies)