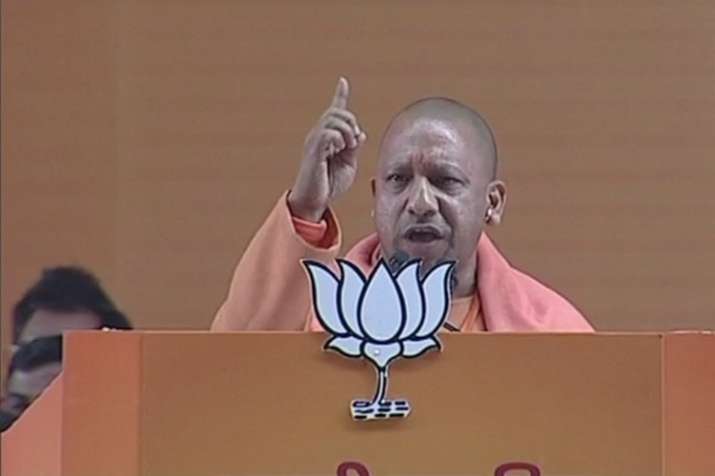 The Bharatiya Janata Party leaders were among the first ones to slam the newly founded alliance between Samajwadi Party and Bahujan Samaj Party. Nitin Gadkari, Yogi Aditynath, Keshav Maurya and Arun Jaitley termed the alliance as casteist and opportunistic, while TMC chief Mamata Banerjee welcomed the pre-poll tie. 
Commenting on the alliance before it was formalised with the presser, senior BJP leader and Union Minister Nitin Gadkari said that SP and BSP were coming together despite the horrors of Guest House kand because they were afraid of loosing to the BJP. But, he said, even if they all (opposition) parties come together,they will fall short of defeating BJP.
Speaking at the BJP national Convention, UP CM Yogi Adityanath and his deputy  Keshav Maurya said the alliance between the two previously warring parties was casteist and will not last long. 
Also read | SP-BSP to fight 38 seats each out of 80 Lok Sabha seats in UP, announces Mayawati; Congress not to be part of alliance
Meanwhile Finance Minister Arun Jaitley said that the Akhilesh Mayawati alliance does not hold any ground against BJP in Uttar Pradesh. Claiming that the opposition's unity was fragile, Jaitley stated that the real faces of all political leaders will come out after the Lok Sabha polls: Congress ka shehzada ho, Bengal ki didi ho, Andhra Pradesh ke babu ho, UP ki behenji ho, sab dil mein ichcha rakhte hain aur sabki talwarein chunaav ke baad niklengi. (Be it Congress's prince (Rahul Gandhi), or Bengal's didi (Mamata Banerjee), Andhra Pradesh' babu (Chandrababu Naidu), UP's behenji (Mayawati), everyone has hidden agenda and will show their true faces after elections.)
"Both parties are contesting together just to save their political ground. These parties have blamed each other of murder in the past. Anyway, its their choice. We are confident. Even if all parties come together, we will still win," Sudhanshu Trivedi, BJP said.
BJP's sharp comments came moments after Mayawati and Akhilesh Yadav flayed the party at the joint press conference for spreading 'communal tension, crime and corruption' through 'bad governance' at state and Centre level. The two leaders claimed that BJP's bad policies were forcing farmers to commit suicide while thousands of poor went hungry and without medical care. 
Also read | Opinion: Rajat Sharma on why SP-BSP alliance will pose a major challenge to BJP in UP
At the beginning of the presser, Mayawati said that the press conference would rob 'guru-chela', Prime Minister Narendra Modi and BJP president Amit Shah, of their sleep. 
The press conference also spelled trouble for Congress as the two leaders accused Congress of being unfair to the alliance partners and said there was no vote share profit by allying with the Congress party. 
BSP supremo declared that his party will never ally with Congress or similar parties anywhere in the country in the future. 
"Congress lost power to Bofors scam and Modi Government will go because of Rafale," claimed Mayawati, while accusing both Congress and BJP of clipping political freedom via emergency or emergency like situation. 
The joint press conference SP and BSP not only declared a war at the BJP but also firmly sidelined Congress in UP. 
But there might be more trouble brewing for Congress party, as West Bengal CM and TMC chief Mamata Banerjee also hinted at being in favour of non-Congress alliance. Banerjee was among amongst first ones to come in support of the new SP-BSP alliance. 'I welcome the alliance of the SP and the BSP for the forthcoming Lok Sabha elections,' Banerjee tweeted moments after the announcement.