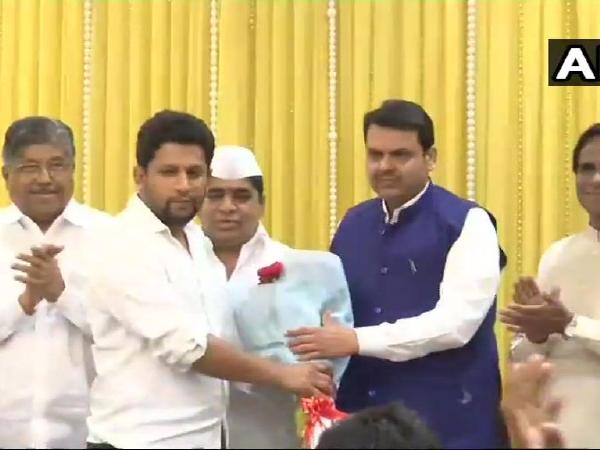 In an embarrassing turn of events the son of Leader of Opposition in Maharashtra Radhakrishna Vikhe-Patil of the Indian National Congress joined the ruling Bharatiya Janta Party. Sujay Vikhe-Patil comes from a family with three earlier generations of Congress leaders, with his father and grandfather both holding positions of importance in past Congress governments.
Sujay Vikhe-Patil was welcomed to the BJP in grand fashion by many senior BJP leaders of the state including the current Chief Minister Devendra Fadnavis and the state BJP chief Raosaheb Danve-Patil who presented Sujay with a BJP flag. Many other prominent leaders and legislators from the Ahmednagar district have also hinted at a BJP tilt. 
With the indications coming that Sujay Vikhe-Patil will be fielded from the Ahmednagar in the upcoming Lok Sabha elections, the problems for the Congress party are not looking to end given that Ahmednagar has historically been a Vikhe-Patil stronghold.