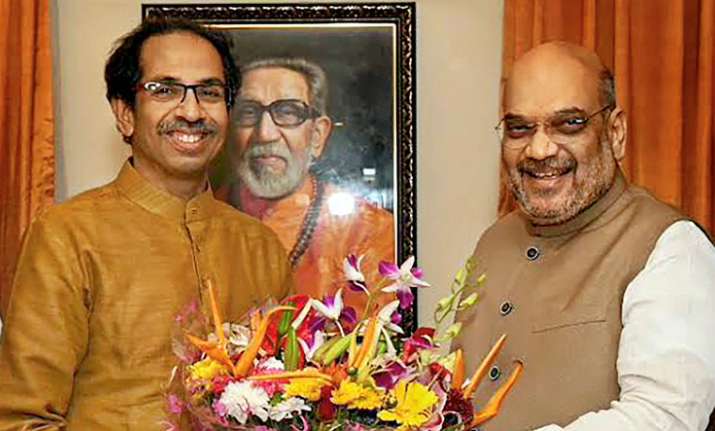 Shiv Sena MP Arvind Sawant on Thursday said party will act on the directions of Uddhav Thackeray on Friday during the no-confidence motion in the Parliament.
"Shiv Sena will work on directions of Uddhav Thackeray Ji. No-confidence motion hasn't been moved by Shiv Sena, we will see what we have to do tomorrow. We have only been asked to be present in the Lok Sabha tomorrow," ANI quoted Sawant as saying.
With numbers on its side, the BJP believes that the debate in Lok Sabha on Firday on the Opposition's no-confidence motion will be a virtual launch pad for its campaign for the Lok Sabha elections 2019 and may help it get support from parties outside the ruling NDA.
Catch all the latest news about Lok Sabha elections 2019 HERE
Lok Sabha has an effective strength of 534 and the BJP-led NDA has 312 members, while the majority mark is 268. The BJP is hopeful that regional parties like AIADMK, BJD, TRS- which has 37, 19 and 11 members- will either support it or abstain from voting.
Top BJP leaders, including its president Amit Shah, reached out to their allies as well as other parties with Parliamentary Affairs Minister Ananth Kumar expressing confidence that the government will get support from "new" parties.
Catch all the latest news about Indian politics HERE
"We will get new support. It will come from south, east and all directions," Kumar told reporters.