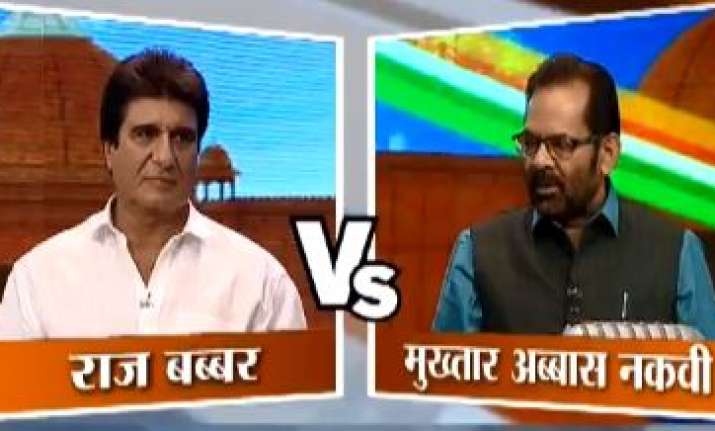 Union Minister Mukhtar Abbas Naqvi on Monday attacked Congress president Rahul Gandhi over his "unemployment" and also stressed that in the last four years, Centre has provided crores of employment opportunities.
"In the last four years, Modi government has made available crores of employment opportunities. Rahul Gandhi is himself unemployed, that is why he can't see any," Naqvi said during India TV's 'Jai Hind With India TV' conclave.
Naqvi also clarified that Congress president is not a challenge for the ruling party.
Catch all the latest news about Lok Sabha elections 2019 HERE
"Rahul Gandhi is not a challenge for BJP or Narendra Modi ji," said the minister.
Union Minister Naqvi also raised question over Rahul Gandhi's stand on nationalism.
"Rahul Gandhi rushed to support those who chanted 'Bharat tere tukde honge'. I think there is nothing bigger than the nation," said Naqvi.
However, Raj Babbar who was sharing the stage with Naqvi, criticised the Modi government for its promises. 
"There is no honesty in the promises made by BJP, these are only jumlas," said the Congress MP and added, "PM Modi did not answer any of the questions raised by Rahul Gandhi." 
Congress leader also attacked PM Modi for his "pet schemes" and termed them a "big failure."
"PM Modi has now forgotten to mention his pet schemes like Make In India, Skill India and others because all such efforts have been a big failure. Even a mattress is ordered from China for PM Modi's event," said Raj Babbar.
He also took a jibe at PM Modi's Make In India scheme and said it was not BJP but Congress which introduced Make In India and the example is HMT watches.
Congress leader also made it clear that if anyone from the party will become PM, the person will be Rahul Gandhi.
India TV is running a full-day conclave 'Jai Hind With India TV' on Monday. It brings together some of the biggest political names on a single platform to discuss the agenda of PM Narendra Modi's last Independence Day speech before the Lok Sabha elections 2019.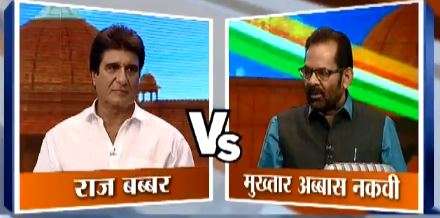 WATCH VIDEO: Rahul Gandhi is asking PM Modi the questions the people want to ask, says Raj Babbar
https://www.youtube.com/watch?v=UJwJkY72OFI&feature=youtu.be