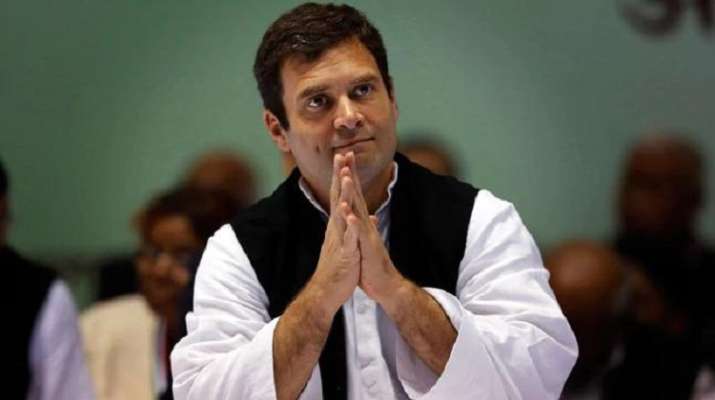 Congress President Rahul Gandhi on Tuesday called a meeting of the leaders of his party's Delhi unit. The meet, scheduled to be held at noon will witness discussions of an alliance with the Aam Aadmi Party (AAP) for the upcoming Lok Sabha elections. Commenting on the development, a party leader said, "The Congress president has called a meeting, where leaders will chalk out the strategy for the Lok Sabha elections and discuss alliance options."
The Arvind Kejriwal-led party had announced candidates for six of Delhi's seven Lok Sabha seats earlier this month and had also accused the Congress party of refusing for an alliance. 
In the list of candidates announced by AAP on Saturday, Atishi Marlena has been nominated to contest from East Delhi, Guggan Singh will contest from Northwest Delhi. AAP political affairs committee member Raghav Chadha will contest from South Delhi, while Pankaj Gupta has been nominated to contest from the Chandni Chowk seat. Dilip Pandey and Brijesh Goyal will contest from Northeast Delhi and New Delhi seats respectively.
The party has not yet decided who will contest from the West Delhi seat.
According to the sources of the Aam Aadmi Party, the party has now offered two seats to the Congress in Delhi and is open for an alliance in Punjab as well. 
Sources, however, claimed that the Congress is holding out for three seats. 
In the 2014 general elections, the BJP had won all seven seats of Delhi. The Aam Aadmi Party, however, has found tremendous support in the national capital. In the 2015 assembly elections, AAP won 67 of Delhi's 70 seats, the Congress drew a blank.
Last month, at a mega meeting of the opposition, the two parties were again urged to put behind their differences and stitch up an alliance in Delhi. But Rahul Gandhi had signaled reluctance, saying his party was willing to go it alone.