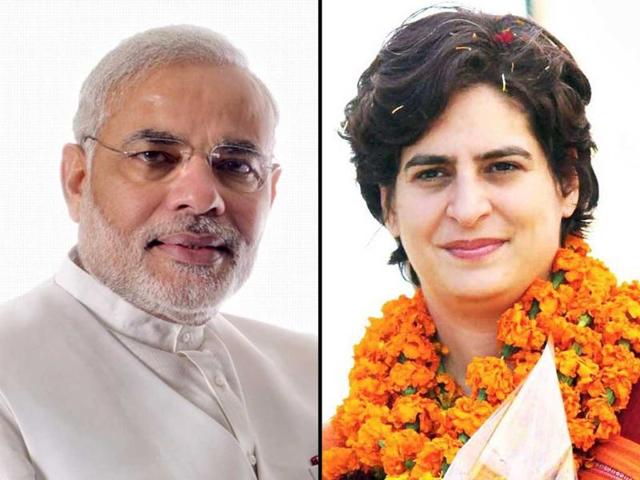 As speculations mill about Priyanka Gandhi's possible candidature from Varanasi Lok Sabha seat against Prime Minister Narendra Modi works overtime, Congress chief and her brother Rahul Gandi added fuel to the fire by saying that it will be her own decision. 
Speaking to PTI, the Congress chief clarified that his current Lok Sabha seat Amethi will continue to be his karmabhoomi. On the question of fielding Priyanka Gandhi as a candidate in the Lok Sabha polls, he said that it will be her own decision. 
Priyanka Gandhi is currently Congress general secretary with a charge of Uttar Pradesh East. She has been on a busy campaign schedule to turnaround the fate of the party led by her brother. 
The speculations of a Modi vs Priyanka fight in Varanasi started on Thursday, when reacting to a suggestion from a party worker that she should fight the elections from her mother Sonia Gandhi's Rae Bareli constituency, Priyanka Gandhi had quipped, "Shouldn't I fight from Varanasi?"
She fuelled more speculation on this possibility on Friday by targeting Modi over the state of the constituency that sent him to Parliament in 2014. But when reporters asked her a direct question, she said, "If the party tells me, I will fight from anywhere."
Priyanka has been hitting Prime Minister Narendra Modi directly with her jibes, comments and comebacks consistently during her campaign trails. She has been giving quick reactions to PM Modi's attacks on Congress and her brother almost on daily basis. 
On Friday, she took her fight with PM Modi to his home, when she told the public that Modi did not care about Varanasi. Speaking at a nukkad sabha in Ayodhya on Friday, Priyanka referred to her recent Varanasi visit and claimed that only 10 per cent of roads sanctioned by Congress government had been built. "I was told that in the past five years he has not visited even a single village in his own constituency though he has been travelling all over the country and abroad," she said. 
(With PTI inputs)