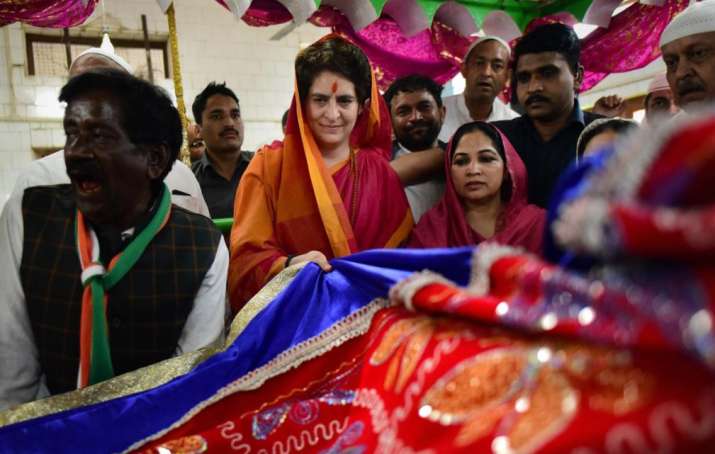 Congress leader Priyanka Gandhi Vadra's 100-km long Ganga Yatra will culminate at Prime Minister Narendra Modi's Lok Sabha constituency today. The Congress general secretary with a charge of eastern Uttar Pradesh had embarked on the boat and road campaign to reconnect her party with people of the state via 'sacha samvad' (true conversation). Her campaign, so far, has been a major response, with scores of people pouring out on streets to catch her glimpse and numerous photo ops with women and children. She has been in and out of temples and dargahs along the route. However, she may face severe opposition at Kashi Vishwanath temple today. 
Also read | Touching moment when Priyanka Gandhi broke protocol to meet children waiting for her glimpse
A lawyers body on Monday filed a petition with DM office to bar Priyanka's entry into the ancient temple as she was a 'Christian'. Her place of worship is church, the petition said. A group of people also stage protests and raised slogans against her entry into the temple in Varanasi on Monday. It is likely that Priyanka will face the crowd today. 
Also read | Rant about 70 years of Congress for doing nothing has an expiry date, says Priyanka Gandhi during her Ganga Yatra