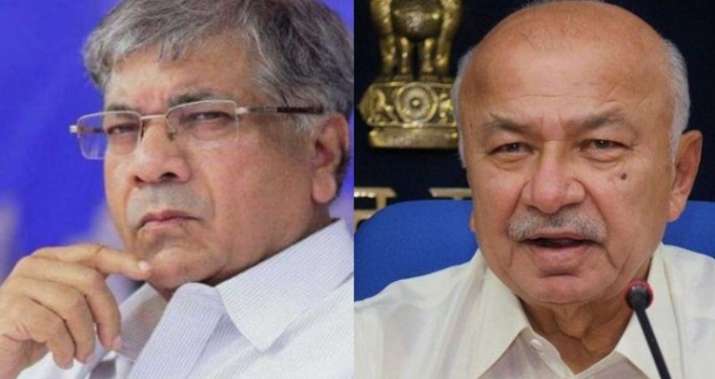 Prakash Ambedkar, grandson of Dr. Babasaheb Ambedkar and a Lok Sabha candidate from Solapur in Maharashtra, raised eyebrows as he called Congress "a party of donkeys".
The timing of the comment has surprised everyone as Ambedkar chose to say this right after he met Sushil Kumar Shinde, a former union minister and Ambedkar's opponent in Solapur parliamentary constituency. Shinde is a senior Congress leader who is a former Chief Minister of Maharashtra as well.
 
Shinde and Ambedkar are pitted against each other in Solapur Lok Sabha elections. Solapur is Sushil Kumar Shinde's stronghold.
After Prakash Ambedkar met Sushil Kumar Shinde on Sunday, political observers were trying  to understand what's cooking as both are opponents in Solapur constituency.
Ambedkar is said to be unhappy about this political guesswork. He seemed to suggest that rumours in connection with his meet with Sushil Kumar Shinde were released from within the Congress camp.
A photo of Prakash Ambedkar's meet with Sushil Kumar Shinde had gone viral on social media on Sunday.
Prakash Ambedkar is chief of BRP Bahujan Mahasangh party. However, he is contesting upcoming Lok Sabha elections on a ticket from Vanchit Bahujan Aghadi.
Sushil Kumar Shinde, while a heavyweight political leader, had to face defeat in 2014 Lok Sabha elections.