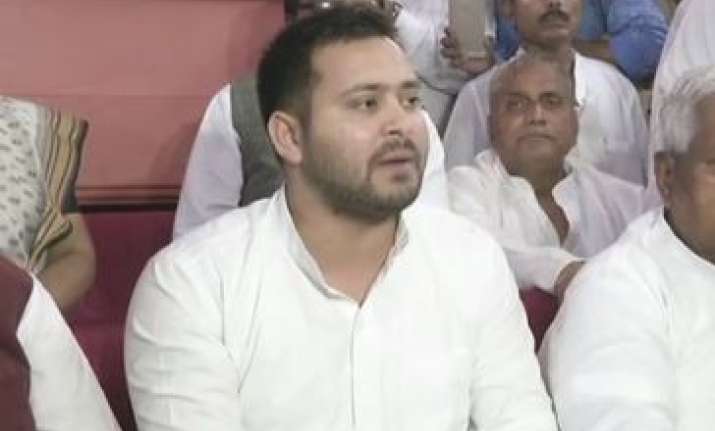 Commenting on Muzaffarpur shelter home case, Tejashwi Yadav on Wednesday while attacking Chief Minister Nitish Kumar said the main accused Brijesh Thakur was using his political connections to press down on this case.
"I want to ask Nitish Kumar why the main accused Brijesh Thakur has not been arrested yet? I ask CM to make his call details public, Brijesh Thakur is using his political connections to press down on this case, we demand CBI probe," ANI quoted Lalu Prasad Yadav's younger son as saying.
The issue of alleged sexual exploitation of girls at a government-funded shelter home in Muzaffarpur rocked both houses of the Bihar Assembly on Tuesday. The opposition RJD demand of a CBI probe.
Catch all the latest news about Lok Sabha elections 2019 HERE
Director General of Police K S Dwivedi said medical examinations of 29 of the 42 inmates confirmed that they were sexually exploited. 
Proceedings were adjourned, both in the Assembly and the Legislative Council, within minutes of their commencement as opposition legislators created a ruckus accusing the Nitish Kumar government of trying to shield the accused. 
"We stick to our demand for a CBI inquiry into the matter. In view of the seriousness of the matter involved, we would like the probe to be monitored by the high court," Yadav told reporters outside the Assembly on Tuesday. 
With the Lok Sabha elections 2019 drawing near, the attacks by the opposition have increased on the BJP-JDU coalition government in the state. Bihar sends 40 MPs to the lower house of the Parliament.  
(With PTI inputs)