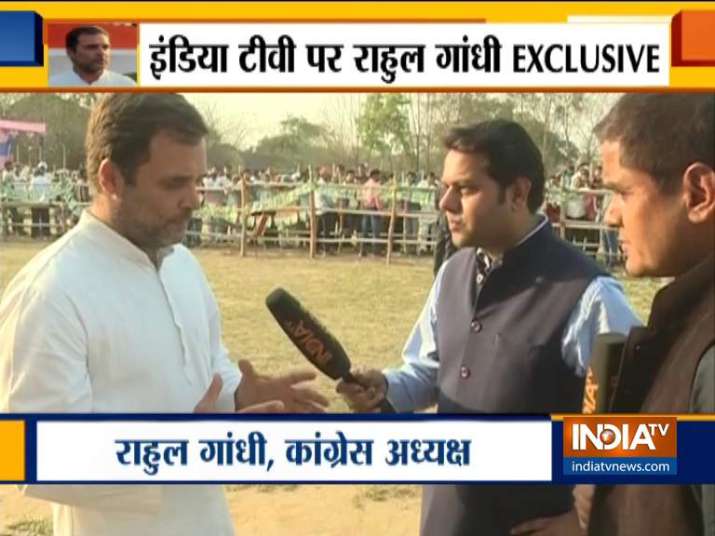 The political climate in the country is heating up with only a week left for May 23 -- the day of result of the ongoing Lok Sabha polls.
Just a day after war of words broke out between the Bharatiya Janata Party (BJP) and the Trinamool Congress (TMC) over the desecration of the bust of 19th-century reformer Ishwarchandra Vidyasagar, Prime Minister Narendra Modi addressed a rally in West Bengal's Mathurapur. In his speech, PM Modi accused Trinamool Congress of spreading violence.
BJP president Amit Shah organised a road show in Gorakhpur. Gorakhpur is the home turf of Uttar Pradesh Chief Minister Yogi Adityanath. Ravi Kishan is contesting Lok Sabha elections from Gorakhpur on BJP ticket.
West Bengal CM Mamata Banerjee held a roadshow in Jadavpur in West Bengal.
BJP's Pragya Thakur stirred a fresh controversy by calling Nathram Godse, killer of Mahatma Gandhi, a 'patriot'. BJP quickly distanced itself from Pragya Thakur's statement and asked her to issue a public apology.
Congress president Rahul Gandhi spoke exclusively to India TV news on Thursday and said that PM Narendra Modi is "scared" of him.
He got a jolt from unlikely quarters on Thursday as Oxford dictionaries tweeted that an image posted earlier by Rahul Gandhi was fake. Gandhi had earlier posted an image saying that a word 'modilie' had been included English dictionary. Oxford Dictionaries replied on Rahul Gandhi's tweet saying that no such word exists in any of their dictionaries. Check out the story here.
To know more about what happened. Take a look at LIVE coverage we did on Thursday.