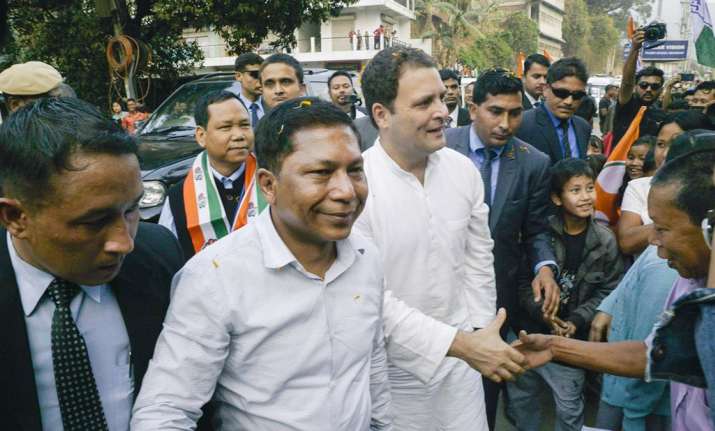 Mukul Sangma, the Leader of Opposition in Meghalaya Assembly said that the Modi government will be ousted in the Lok Sabha elections 2019 because of the "anti-people" agenda of the Bharatiya Janata Party (BJP).
"People thought that the BJP was an alternative but now they have realized and have seen things that had happened... Therefore, a non-BJP government will be there in 2019," IANS quoted the veteran Congress leader as saying, on Tuesday.
Catch all the latest news about Lok Sabha elections 2019 HERE
He also said that there was no alternative party to the Congress.
Other political parties were not serious in fighting against the saffron party and they instead were busy in creating division among the people, said Sangma, a member of the Congress' manifesto committee.
He alleged that the Modi government was "insensitive" to the needs of the people of the northeastern region.
State governments did not face such kind of situation during the leadership of Atal Bihari Vajpayee, he recalled.