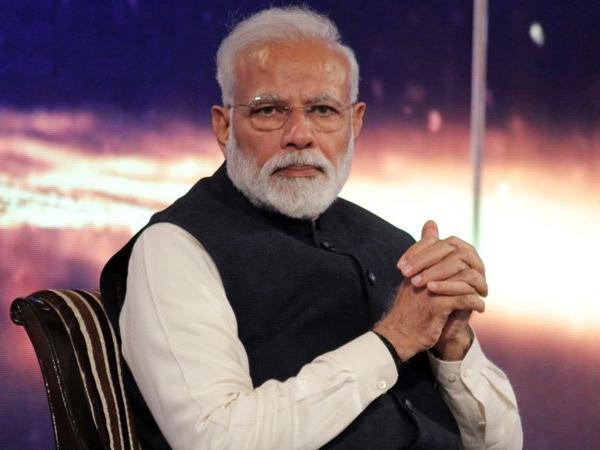 Prime minister Narendra Modi in his latest blog 'When a handful of salt shook an Empire!' talked about Mahatma Gandhi's vision and how he wanted the Congress disbanded in 1947. Talking in depth about Gandhi's vision of Indian democracy, Modi quoted Mahatma Gandhi at several points and tried to distance Congress ideology from the Gandhi school of thought.
Modi in his blog quoted Mahatma Gandhi as saying, "It is the duty of all leading men, whatever their persuasion or party, to safeguard the dignity of India. That dignity can't be saved if misgovernment and corruption flourish. Misgovernment and corruption always go together" and then added, " We have done everything to punish the corrupt. But, the nation has seen how Congress and corruption have become synonyms. Name the sector and there will be a Congress scam- from the defense, telecom, irrigation, sporting events to agriculture, rural development and more". He also wrote about how Bapu always spoke about detachment from excess wealth and how all Congress has allegedly done over the years is filling up their own bank accounts and leading luxurious lifestyles at the cost of basic necessities of the poor. Modi also spoke about how Gandhi was against dynasty politics but Congress advertises 'dynasty first'.
Speaking about the historical Congress Governments Modi quoted Gandhi as saying, "I understand democracy as something that gives the weak the same chance as the strong."
"Ironically, the Congress gave the nation the Emergency, when our democratic spirit was trampled over. The Congress misused Article 356 several times. If they did not like a leader, that Government was dismissed. Always eager to promote dynastic culture, Congress has no regard for democratic values," PM Modi claimed.