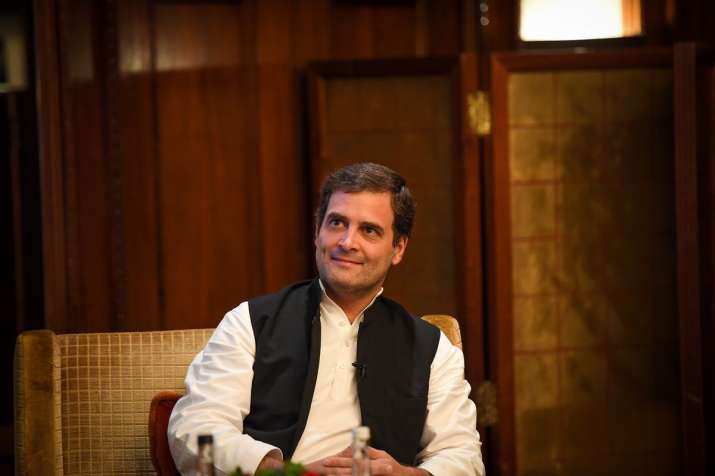 Three pro-Khalistan supporters tried to disrupt an event in London where Congress president Rahul Gandhi was to address a public meeting.
However, they were escorted out by Scotland Yard before his arrival. The programme was Rahul Gandhi's last public meeting in UK. The incident happened last evening at the venue of the Indian Overseas Congress.
Khalistani activists managed to enter the venue and started shouting 'Khalistan Zindabad'. However, those gathered for the conference began a counter-chant of 'Congress party Zindabad'.
Catch all the latest news about Lok Sabha elections 2019 HERE
Chairman of the Overseas Congress, Sam Pitroda, in his opening address said, Congress' message is all about democracy, freedom, diversity, inclusion, growth, jobs and prosperity.
Pitroda urged diaspora to spread the message and added that the results of the Lok Sabha elections 2019 will define the future of India.
Rahul Gandhi, in his address, described the Congress party as a force to fight against hatred and divisions. He urged the NRIs to get behind it in the run-up to the 2019 general elections as foot soldiers of the party.
"Our party was set up by NRIs. Mahatma Gandhi, Jawaharlal Nehru, Sardar Patel were all NRIs. They all went out into the world and brought their new way of thinking to help their country. You are following those footsteps," he said, reported news agency PTI.