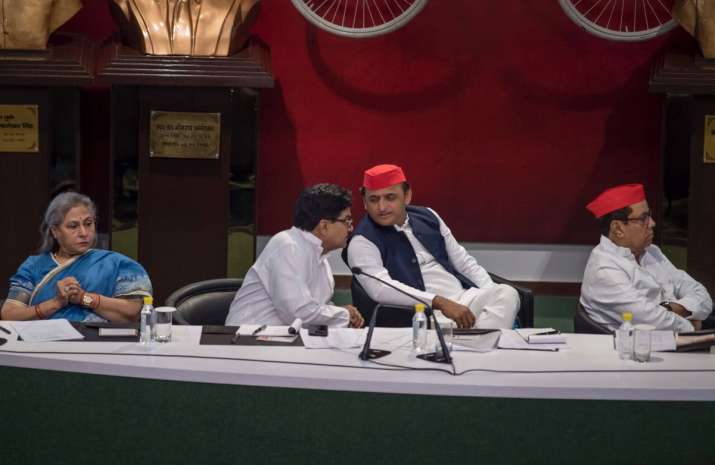 Lok Sabha elections 2019: Months before the Lok Sabha elections 2019, the Samajwadi Party (SP) has authorised its party president Akhilesh Yadav to take a call on prospective alliances.
The decision was taken by the national executive of the party during the meeting in Lucknow, said party spokesman Rajendra Chowdhary on Saturday.
However, the patron of the party, Mulayam Singh Yadav and his younger brother Shivpal Singh Yadav did not turn up.
Catch all the latest news about Lok Sabha elections 2019 HERE
A party leader present at the meeting told news agency IANS that Akhilesh Yadav's would be the final word on seat-sharing with other parties as the SP braces to be a part of a grand alliance of opposition parties. 
Rajya Sabha member Ram Gopal Yadav, the uncle of Akhilesh Yadav, said the SP chief would also be the final authority on tie-ups with other secular parties in the state assembly elections in Rajasthan and Madhya Pradesh, news agency further reported.
SP, reportedly, also planning to press for ballot papers instead of the electronic voting machines (EVMs).