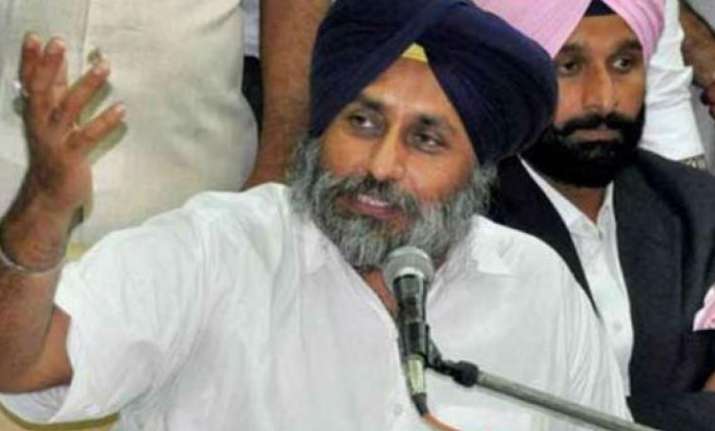 Former Deputy Chief Minister of Punjab Sukhbir Singh Badal on Monday said his party is preparing to enter political grounds in Uttar Pradesh and Rajasthan.
"After Haryana, the party is now preparing to enter electoral politics in Uttar Pradesh and Rajasthan," Badal said, reported news agency PTI.
On Sunday, he had said that in Haryana Shiromani Akali Dal (SAD) will contest the parliamentary and state assembly elections independently next year. Lok Sabha elections 2019 is due to take place in the months of April-May next year to constitute the 17th Lok Sabha.
Catch all the latest news about Lok Sabha elections 2019 HERE
SAD president also paid tributes to former prime minister Atal Bihari Vajpayee who passed away recently after prolonged illness.
He said Vajpayee never discriminated against anyone in the name of caste, religion or state and that the former prime minister was a true friend of Punjab and the Punjabis, reported the news agency.