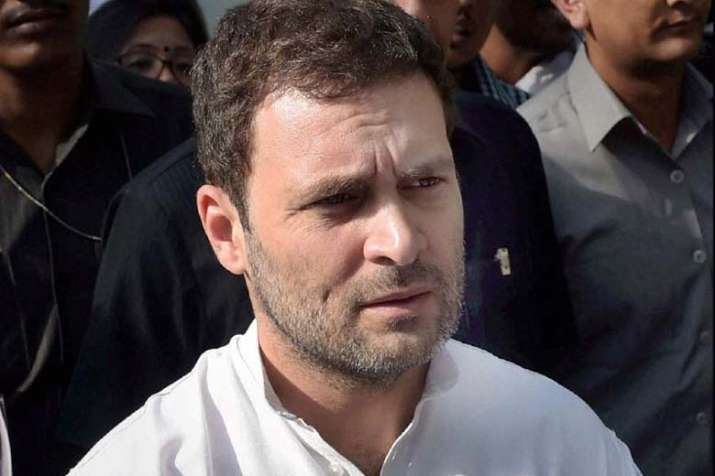 Congress president Rahul Gandhi met Muslim intellectuals on Wednesday at his residence here in the national capital Delhi as part of party's outreach to various sections ahead of Lok Sabha elections 2019.
MS Farooqui (Retd IAS), Amir Mohammad, Maulana Mufti, Salman Khurshid, Irfan Habib were among others who met the Congress president. It is learned that in total around 20 intellectuals met him.
This meeting will be followed by another one, said sources.
Lok Sabha elections 2019 is due to take place in the month of April-May next year to constitute the 17th Lok Sabha. Congress party is planning to give a tough competition to the ruling BJP. In the last general elections, Congress won only 44 seats.
WATCH VIDEO 2019 LS Elections: Rahul Gandhi meets Muslim intellectuals