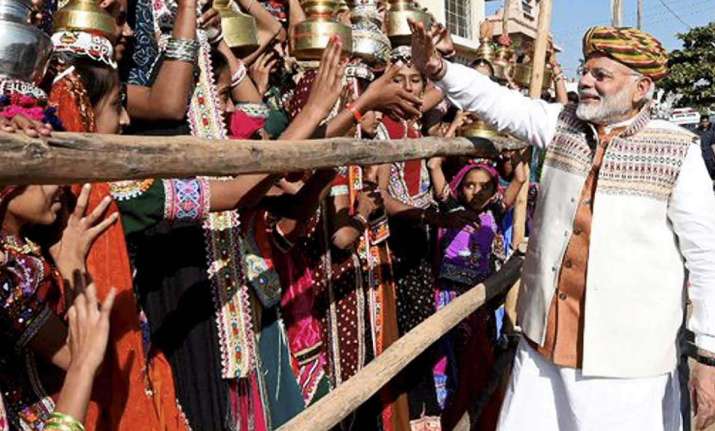 Looking to strengthen its prospects in the 2019 Lok Sabha elections, Prime Minister Narendra Modi will be directly connecting with BJP workers of most constituencies through a host of interactive exercises ahead of the crucial polls, party sources told PTI.
As part of the saffron party's social media outreach, the Bharatiya Janata Party (BJP) is already working to ensure that their foremost leader gets to visit almost all of the 543 constituencies before the polls next year.
It is worth noting that the prime minister has already visited more than 300 constituencies since he took over in May 2014, according to BJP.
Party sources said a direct communication with the prime minister would be a big motivation for their workers and words of encouragement and tips on campaign from him could charge them up.
The party is of the view that its organisational heft gives it a distinct advantage over its rivals, which may have leaders at the regional level but are no match to its vast pool of workers well trained in running election campaigns.
A constant communication from top leaders such as Modi and BJP president Amit Shah will help the organisation work at its best, they said.
Modi had on Thursday interacted with party workers from Jaipur (rural), Nawada, Ghaziabad, Hazaribagh and Arunachal West and asked them to follow the mantra of "Mera booth sabse mazboot" (My booth is strongest).
In the interaction through his 'NaMo' app, he had also asserted that the popular support in the favour of the BJP was stronger than 2014, and opposition parties were clutching at each other to withstand it.
He had in April interacted with workers of five other Lok Sabha constituencies, and party sources pointed out that he has also been interacting with party functionaries from its various 'morchas' via his app. 
(With PTI inputs)