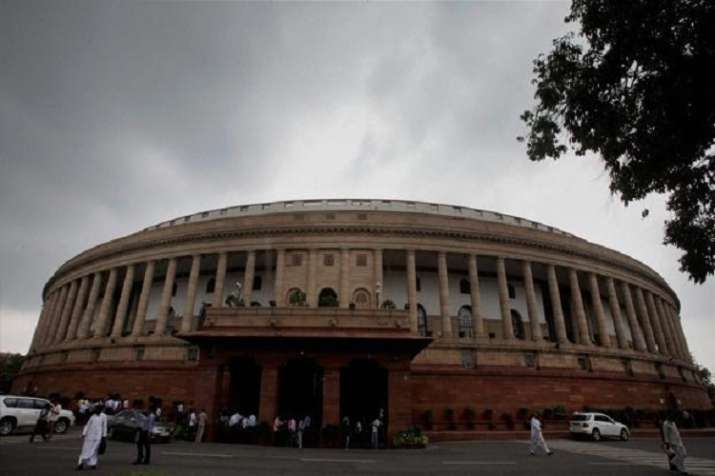 ​
Lok Sabha elections 2019: Ahead of the monsoon session, opposition parties will meet to discuss their strategy for the session. They will also to take a final call on fielding a candidate for election to the post of Rajya Sabha's Deputy Chairman. The meeting could take place on July 16 or 17 and will be convened by Ghulam Nabi Azad, who is Leader of Opposition in the Rajya Sabha. 
Leaders of the grand old party-Congress-have already indicated in private that the party was open to supporting a Trinamool Congress candidate for the post of Rajya Sabha Deputy Chairman amid signals that Sukhendu Sekhar Roy could emerge as the choice for the post.
Catch all the latest news about Lok Sabha elections 2019 HERE
The election of new Deputy Chairman will be on the top of agenda of the upper house of parliament when it meets for the monsoon session on July 18 as incumbent P.J. Kurien has retired. 
The election will be seen as a test of the strength of opposition which has been signalling a combined fight against BJP-led NDA in the next Lok Sabha polls. Opposition numbers have gone up with TDP leaving the ruling BJP-led NDA in March this year and the BJP parting ways with the People's Democratic Party earlier this month. 
While the combined opposition appears to have an edge in a contest for the post, much would depend on the stance of the Biju Janata Dal and Telangana Rashtra Samiti. 
Lok Sabha elections are due to be held in the country in April or May 2019 to constitute the seventeenth Lok Sabha. In the run-up to the next Indian general election, various organisations carried out opinion polls to gauge voting intentions in the country. Till now most of the polls show BJP winning.
The previous general election held in April and May of 2014.
(With IANS inputs)