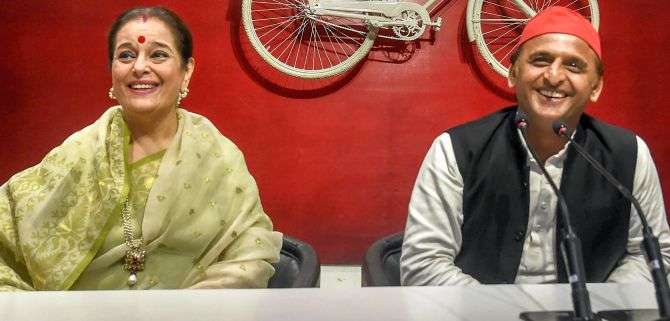 Poonam Sinha, wife of actor-turned-politician and Congress leader Shatrughan Sinha, has emerged to be the richest candidate in the fifth phase of Lok Sabha Election 2019. Poonam Sinha has declared assets worth Rs 193 crore. Sinha will be contesting from Lucknow in Uttar Pradesh. 
Poonam Sinha, who had joined the Samajwadi Party earlier in April, has been pitted against Union Home Minister Rajnath Singh in Lucknow. She is the joint SP-BSP candidate.
The BJP has not lost any Lok Sabha election in Lucknow since 1991. Former Prime Minister Atal Bihari Vajpayee represented the constituency from 1991 to 2004. After Vajpayee retired from active politics, BJP's Lalji Tandon won the high profile seat in 2009. 
Rajnath Singh retained Lucknow for the party in 2014 by defeating Congress leader Rita Bahugna Joshi with a huge margin. Joshi later joined the BJP.
According to a report published by Association for Democratic Reforms (ADR), 28 per cent of the candidates in the fifth phase are crorepatis. 
Vijay Kumar Mishra with Rs 177 crore assets is the second richest. He is contesting from Pragatishil Samajwadi Party (Lohia) in Sitapur. BJP's Jayant Singh is third on the list with declared assets worth Rs 77 crore. He is contesting from Jharkhand's Hazaribagh.